Submissions are being accepted for exhibition during the 2018-19 academic year.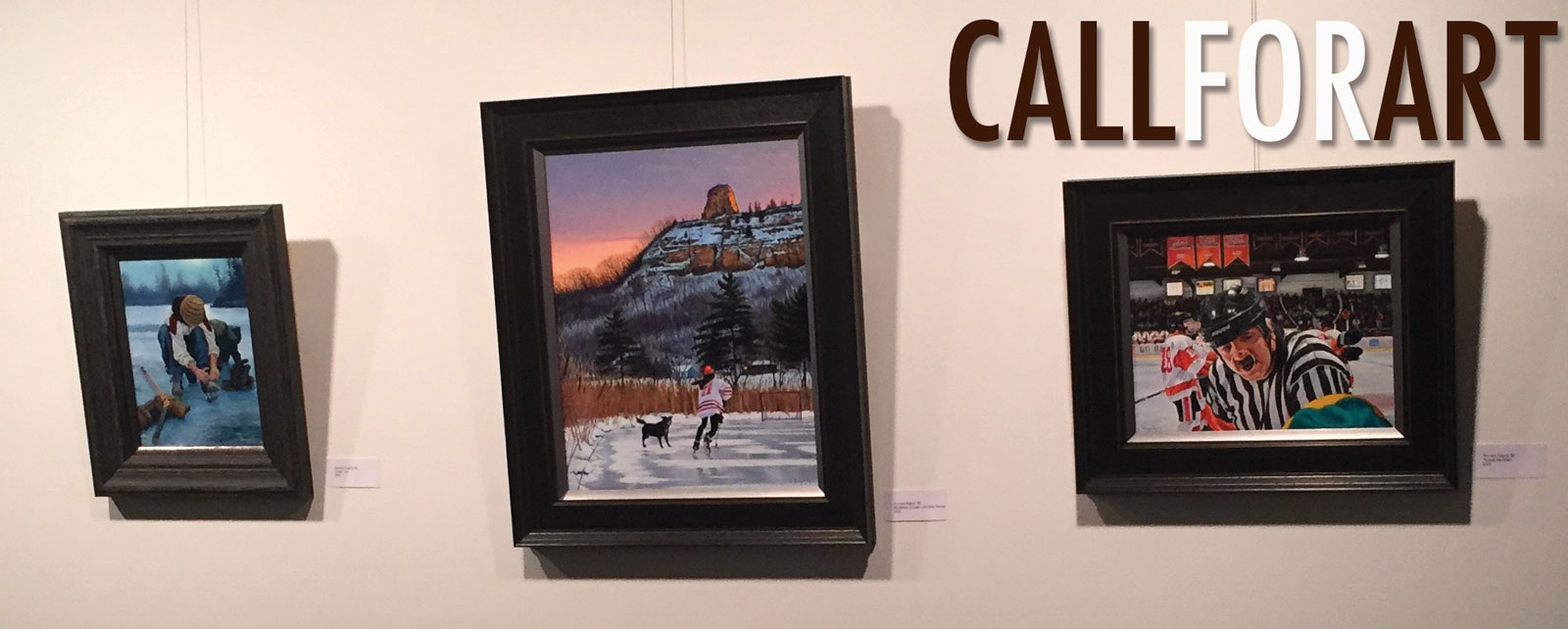 Call for Entries
SMSU is inviting alumni and friends to submit artwork for a series of exhibits to take place in the William Whipple Gallery during the 2018-2019 academic year. Artists are invited to submit proposals for both group exhibits and solo artist shows. Works may be juried by gallery staff.

Eligibility
The exhibitions are open to any both alumni and friends with preference given to alumni.

Submission Procedure
Entrants may submit up to twelve (12) images of original works completed in the last six years (2012-2018) and not previously exhibited at SMSU. Selections will be made from the submitted digital images.

SPECIFICATIONS
The exhibits will consist of two- and three-dimensional work in all media. Wall pieces must be wired for hanging and no larger than 60"x60". Free-standing pieces may not exceed 32"x48"x60" and/or weigh more than 50 lbs. Accepted work cannot be substituted and must be available for the duration of the exhibit.


SUBMISSION
Submit up to three JPEG digital images per work. Requirements for image files:
• File format: JPEG only
• File dimensions: No smaller than 1920 pixels on the longest side
• File resolution: 72 ppi/dpi (standard web)
• File size: 5 MB maximum
• File information: Name of piece, dimensions, medium, date.

2018-19 Season, Aug. 2018-May 2019
First Show: Aug. 27–Oct. 12
Second Show: Oct. 17–Nov. 21
Third Show: Graduating Seniors, Nov. 26–Dec. 20
Fourth Show: Jan. 14–Feb. 22
Fifth Show: Faculty & Staff Showcase, Feb. 25–Mar. 29
Sixth Show: Fine Arts Celebration & Graduating Senior Show, Apr. 1–May 9

DATES & DEADLINES
Submission Deadline: August 1
Artist Notification: August 15
In-Person Delivery: TBD during office hours
Deadline to Receive Shipped Artwork: One week prior to show opening.
Exhibit Opening Reception: TBD
Pre-paid Artwork Return and In-Person Pick-Up: TBD during office hours

HOW TO ENTER!
2018 entries should be submitted to Foundation@SMSU.edu
If you encounter a problem with submissions or have technical questions, please contact:
Jessica Anderson 507-537-6266 or Jessica.Anderson@SMSU.edu



Accepted Shipping
Artists are responsible for shipping or hand delivering their work to SMSU by the delivery date listed above. Use sturdy, reusable packaging if shipping work. Return shipping must be prepaid by the artist and enclosed with the artwork. Works will be returned in the same manner as delivered or via FedEx. SMSU is not responsible for works not claimed within 30 days of the end of the exhibit.

Upon notification of acceptance, all works to be exhibited should be shipped ready for presentation. Two-dimensional works should be wired and ready to hang. Three-dimensional works must include specific instructions for assembly or display. SMSU reserves the right to reject works not gallery-ready or that differ significantly from the images originally submitted.

Insurance
SMSU will insure artwork for stated value while the work is on the premises. Individual artists are responsible for insuring their work during transit.
Funded by the SMSU Foundation.
SMSU Art Museum, 1501 State St. Marshall, MN 56258
 
Last Modified: 7/18/18 11:39 AM