Theresia Gillie An Enthusiastic Advocate for MARL
Published
Wednesday, March 13, 2019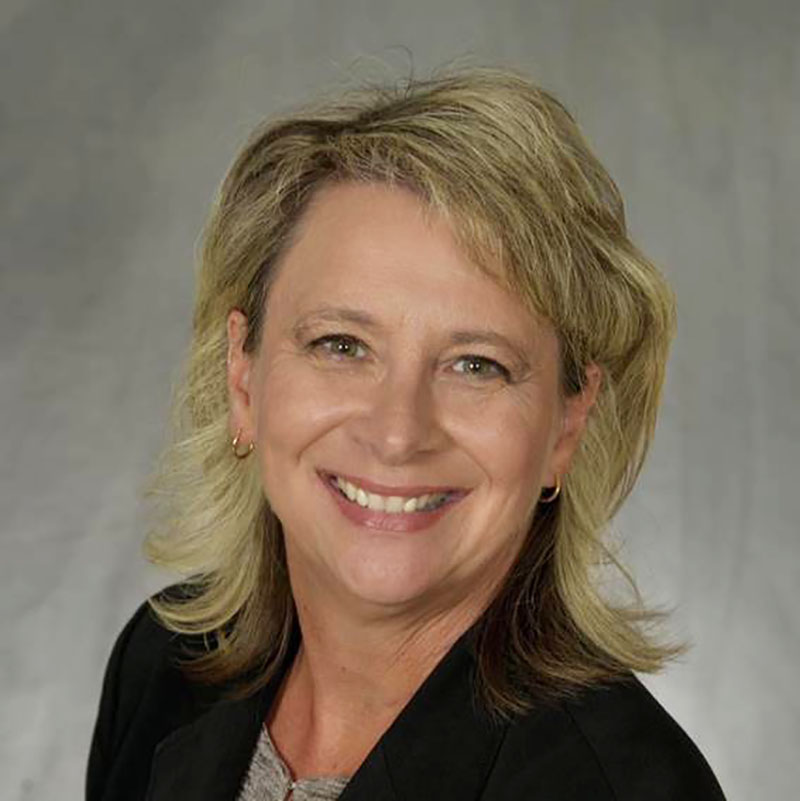 Theresia Gillie
Note: This is the second in a series of articles about past Minnesota Agriculture and Rural Leadership (MARL) members leading up to the 20th anniversary of the program.
Theresia Gillie, MARL Class II, appreciates the friendship and support her "MARLies" have given her throughout the years. To Gillie, MARL represents a collaboration of MARL brothers and sisters who support one other, offer advice, and always find a way to solve problems. Every agricultural problem she has encountered has been met with numerous solutions by the bankers, nutritionists, farmers, seed dealers, or ag business leaders she had in her class or who have since joined MARL. "It's amazing how MARL can bridge the gap between the agricultural leaders so they can create another idea or see things in a different way to solve the problem or make it manageable," said Gillie.
Although Gillie was active in her community prior to entering MARL, she remembers questioning whether she was a strong candidate for the program. "I was involved in 4-H, taught Sunday school and was a member of our church council, but I was just a struggling farmer and didn't feel I had much to add," Gillie said. After persistent recruitment, she decided to take the leap and apply for the program.
MARL became a life-changing experience for Gillie and helped her understand her leadership potential. Since MARL, she has become involved as a state director for Minnesota Wheat and Soybean Associations. Throughout her time on the Minnesota Soybean Growers Association, she was secretary, vice president and president of the organization. She also chaired many committees, including the membership and corporate relations committees.
Gillie believes one of the most important lessons she learned throughout MARL is that setbacks are a necessary part of leadership. Throughout her experiences, she had times that knocked her out and she needed to get back up.  "I learned it is okay to try things. Some won't work out, but some do. Although it hurt at the time, these experiences taught me to grow, to keep going, and they always opened my eyes to another opportunity," Gillie said. "I have learned to think big and to try big things. I may fail. I may fall down. However, I have the skills to get back up and keep trying."  Gillie also understands, "It doesn't matter how many times I get knocked down, but how many times I get back up that matters most."
"Leadership has a price," Gillie states. MARL helped her learn that "leaders need to have balance.  Sometimes when climbing the ranks in leadership, we become so focused on the tasks at hand and what the organization needs from us, but we can't forget our family and friends who have always stood by us and supported us." Gillie's MARL friends also kept her grounded throughout her leadership experiences.
Gillie's passion for leadership and in making a difference for the agricultural industry stems from many experiences she dealt with on her own family farm. She helped elected officials with a farm disaster bill to help them understand what was needed to keep her farm afloat. It was at this time that Gillie understood, "One person really can make a difference." This was not the last experience she would have with legislation. In January 2019, she spoke with the ag panel to make an emotional plea to increase rural mental health funding. This plea has been close to her heart since her husband of 32 years passed away in April 2017.
     Gillie strives to be the best leader she can be. She believes part of this success comes from understanding the emotional connection people sometimes feel to agricultural issues. "I am a feeler. I understand people's feelings." Her ability to interact effectively with others and understand what isn't being said was a skill she honed throughout her MARL experience. "I am a listener. Not only do I listen to what is being said, I also pay attention to nonverbal cues."
Gillie recalls participating in a conference call where she asked someone on the line how they felt about the issue at hand. This quiet leader would not have stated his opinion had she not asked for it. She recalls, "I noticed he breathed differently. There was a sigh. I listen for things others may not hear or see." This sets Gillie's leadership apart from many other leaders. MARL created in her the confidence to follow both her heart and her mind.
Gillie realizes the intimidation many feel about entering a program like MARL, because she had those same feelings. However, from her experience she understands many people are already leading within their communities but do not understand the impact they can have on a larger scale.
Throughout the years since MARL, Gillie has turned to her "MARLies" often. "I always have someone to turn to, someone to lean on." Her best MARL advice includes getting to know the leaders around you. "For those of you in MARL now, or considering applying for a future class, get to know every person in your class. Every MARL participant brings to the table different life experiences, both wonderful and tragic. It's amazing how often I lean on them when I face successes or challenges of my own."
MARL didn't change Gillie's leadership style, but helped her gain the confidence where she can face whatever comes her way. Some days are easier than others, but she continues to lean on her "MARLies" and rise above leadership challenges one day at a time. "Although MARL participants are often good leaders when they begin the program, MARL creates better leaders of today, tomorrow and the future," she said.