EMPHASIS OF PROGRAM
Southwest Minnesota State University's History Program is designed to help students understand themselves and their world through the study of the past. The program encourages students to explore and analyze themes, events, and people in history in order to gain a stronger comprehension of the contemporary world. In the process, students also develop skills in writing, speech, and critical thinking, which will be useful in their careers. Southwest's History Program offers courses in a variety of fields of historical study. A Bachelor of Arts in History and a Social Science Teaching Licensure in Secondary Education are both available at Southwest Minnesota State.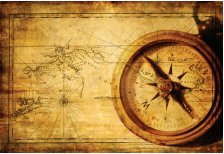 ACTIVITIES
An active History Club
Sponsors Women's History Month events (March)
Holds speaker series and films
Invites speakers from the community
FACILITIES
History students often make use of the Southwest Minnesota Regional Research Center, a repository of
public documents and a historical research library located in Social Science 141. The History Center promotes the study and preservation of Southwest Minnesota's historical, cultural, ethnic and religious heritage. Business, church, school, legislative, governmental, and immigration records are among the main resources available to students, faculty, and the community. The Center's activities include collecting and preserving historical documents, recording oral history, promoting and organizing conferences and lectures, and disseminating information and knowledge. Students also have access to both e-mail and the Internet via SMSU's computer labs. They may do research via the on-line computer system in our library.
Campus Clubs related to Major
Model United Nations Club
Student Anti-Genocide Coalition (STAND)
CAREER OPPORTUNITIES
The History Program educates students for a wide variety of positions in the academic, professional, governmental and business worlds. The history major is one of the commonly chosen courses of study for those students who wish to go on to law school or to graduate school. The program also prepares a student for a career in public service and administration, public service organizations or government agencies. Our students have been accepted at the best graduate schools and law schools in the country, such as the University of Minnesota, University of Nebraska, and Columbia University
Law School
Graduate School
Public service
Administration
Public service organizations
Government agencies
Businesses
Historical Organizations
Teaching Abroad
Teaching
Museums
National Parks
SCHOLARSHIPS/AWARDS
Each year the History Program awards several scholarships to students based on their current academic standing. In addition to a number of general history scholarships, the Catherine I. McNally Scholarship is awarded in the spring to an outstanding history major. The Maynard F. Brass Memorial Scholarship is awarded to a sophomore or above who is an athlete (varsity or intramural) who has a career interest in history, health care, ministry, or the social sciences. Incoming students may be eligible for a number of academic and leadership scholarships through the Office of Admission. These scholarships are awarded based on a student's past academic record, including the ACT, class rank, GPA, and leadership potential.
HISTORY FACULTY BIOS
Professor Kolnick focuses mostly on the history of the United States and has research interests in rural and agricultural history, labor history, political history, US foreign policy, and African American history. In 1997, he helped to found the Fannie Lou Hamer National Institute on Citizenship and Democracy. Since then he has worked extensively in developing curriculum that uses the lessons of the civil rights movement to inform the teaching of US history and movements for social justice. Professor Kolnick has been a fellow to the Salzburg Seminar and to a National Endowment for the Humanities Summer Institute at Harvard University. Since 2002 his work with the Hamer Institute has been central to winning of a five year Teaching American History Grant from the US Department of Education and ten National Endowment for the Humanities awards to conduct summer institutes and workshops for K-12 teachers, community college faculty, and college and university faculty. Kolnick has published on Minnesota History, teaching the Civil Rights Movement, and has recently published a book on Freedom Summer. He was five times named to the SMSU Faculty Honor Roll, a campus wide recognition for teaching excellence awarded by the SMSU students.
---
Prior to arriving at SMSU in 1998, Michael Hofstetter taught at Bethany College, a small liberal arts college in Kansas. While there, he received the Mortvedt Distinguished Teacher Award and has also been granted the Fantastic Faculty Award here at SMSU. Michael Hofstetter's main areas of interest are European History and the History of Islam. He offers the two-semester European history sequence every year and upper level courses in Roman, British, Russian, German, and Islamic History. He has presented for several years a First Year Seminar on the history of Kingship (entitled "Good King, Bad King") and a Senior Seminar on the recent history of the Middle East. His publications include The Romantic Idea of a University, a comparative look at universities in England and Germany in the early nineteenth century.
---
Tom Williford has taught Latin American and world history at SMSU since 2005. A native of the Adirondacks of northern New York, he completed a BA in history at Georgetown University in 1985. After beginning a teaching career in Washington, DC, he moved to Bogotá, Colombia in 1991, where he lived and taught high school social studies and college-level ESL for nine years. He attained an MA in Colombian history at the Universidad Nacional de Colombia in 2001. His research concentration is the political history of Colombia in 1930s and 1940s on the eve of La Violencia, when tensions between the two traditional parties, the Liberal and the Conservative, exploded into a twenty-year civil war. La Violencia provides the context for current guerilla- and drug-related conflicts in Colombia. His MA thesis, which examines a political debate about freemasons in the 1930s and 1940s, was published in 2005; the book promotion included a series of conferences and radio and television interviews—an excerpt was published in the Sunday magazine of Colombia's most prominent newspaper. Prof. Williford's doctoral research for a PhD in Latin American history at Vanderbilt University was completed with a Fulbright Fellowship in 2004-2005. Parts of his PhD dissertation have been published as articles and book chapters. His focus on conspiracy theories and their influence in political rhetoric led him to study political discourse and violence in the twentieth century in other countries and regions—this research informs his teaching of world history at SMSU. He has returned to Bogotá on several occasions, including a sabbatical year 2010-2011. Other aspects of his experience abroad also contributes to campus life: Dr. Williford is frequently asked to teach salsa dancing.
Contact Information
History Program - Office
SS 103, Southwest Minnesota State University
1501 State St.
Marshall, MN 56258
Academic Commons
The Academic Commons is a study center located in IL 224. Students are invited to study, meet friends, and seek assistance with coursework.
Our Mission is to create enhanced opportunities for learning by bringing an array of student academic support services together in a central, visible, and academically-identified location to facilitate seamless access to services for SMSU students and education resources for the wider community.
FRESHMAN ADMISSION PROCESS
Complete Application
$20 Non-refundable Application Fee
Official High School Transcript(s)
ACT or SAT Test Scores
FRESHMAN ADMISSION REQUIREMENTS
Rank in the upper half of graduating class
Score a composite of 21 or above on the ACT or 990 on the SAT
Last Modified: 11/8/18 3:13 PM