Dr. Jeff Kolnick Inaugural MLK Humanitarian Award Recipient
Published Tuesday, January 12, 2021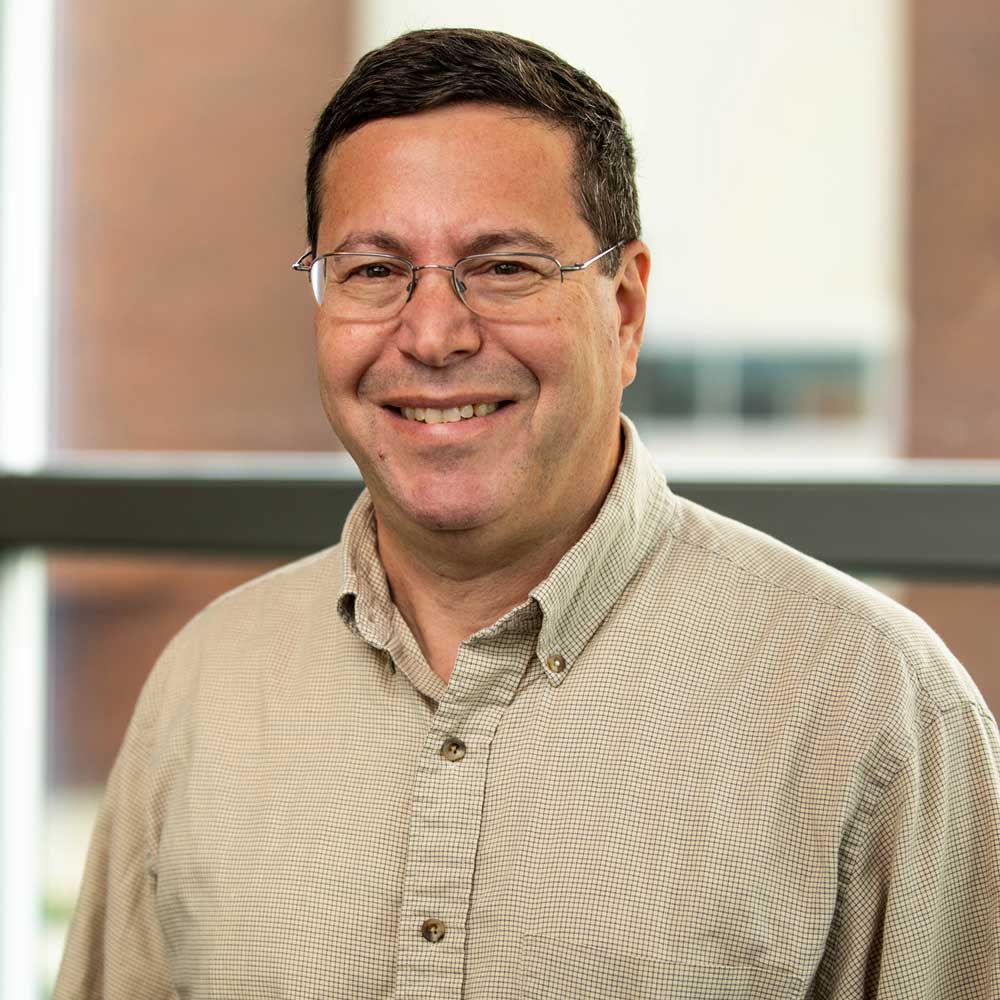 Dr. Jeff Kolnick
Southwest Minnesota State University Professor of History Dr. Jeff Kolnick, a tireless advocate of inclusion, equity and underrepresented populations, is the first recipient of the Martin Luther King, Jr. Humanitarian Award.
The award is presented by the Office of Diversity and Inclusion. He will be presented the award during the virtual MLK Day program on Monday, Jan. 18.
Kolnick has been teaching at SMSU since 1992 and is known internationally for his work with the Fannie Lou Hamer National Institute on Citizenship and Democracy. It is named for Mrs. Fannie Lou Hamer, a Mississippi civil rights leader who was instrumental in forming the Mississippi Freedom Democratic Party in the 1964. Its mission is to promote positive social change, and its vision is to nurture young people who believe in the American promise of democracy and have the tools and confidence to participate in that change.
Kolnick co-founded the Institute with civil rights icon Dr. Leslie McLemore and Professors Michelle Deardorff, Thandi Mvusi and Marty Bennett. He has been instrumental in bringing McLemore and other influential Civil Rights leaders to speak to the SMSU community over the years.
The new award originated in the Office of Diversity and Inclusion. Its director, Jefferson Lee IV, said, "Jeff is the perfect choice for the first MLK Humanitarian Award. He's spent his professional career advocating for underrepresented populations and has been a leader on campus, and beyond, in advancing the dialog and understanding of the issues we are facing as a nation."
Kolnick attended Fullerton Community College before earning his bachelor's and master's degrees in history from UCLA, and his doctorate in history from the University of California-Davis.
"It's incredibly humbling to receive an award that has Dr. King's name attached to it. It's a huge honor," he said.
Kolnick has been a campus leader regarding the Minnesota State system's Equity 2030 initiative, which seeks to close the educational equity gaps across race and ethnicity, socioeconomic status, and geographic location by the year 2030.
"I think it's a necessary initiative, and an ambitious goal to eliminate those gaps in 10 years," said Kolnick. "Those gaps are everywhere, and exist because of prejudice and bigotries and systemic inequalities in institutions and communities, here at SMSU, in Marshall and across the nation. It's a heavy lift, and will require a lot of hard work," he said.
Kolnick praised the leadership of SMSU President Kumara Jayasuriya as it relates to Equity 2030. "I have confidence that he's committed to the project, and that he will lead these difficult conversations,  and ask those difficult questions," he said. "The first step is to admit there is a problem. Like a 12-step program, if you don't admit you've got a problem, you can't solve the problem."
Kolnick has seen equity and equality progress in Marshall, but it's been slow. "As a Jewish American, Marshall can be an isolating place," he said. "I think the things I've seen that have given me the most hope in terms of progress are two meetings when the city had to decide whether to take refugees into the community, and how the community stood up, and the decision by the school board to support the Pride flag flown at the Marshall Middle School. There was an outpouring of support for the LGBTQ community. That required people going to the mat, asserting their humanity, and I don't know that in 1992 (when he arrived in Marshall) that that would have happened."
Kolnick is married to Rosa Tock, the Executive Director of the Minnesota Council on Latino Affairs. They met an international conference in Salzburg, Austria in 1998.
Related Articles