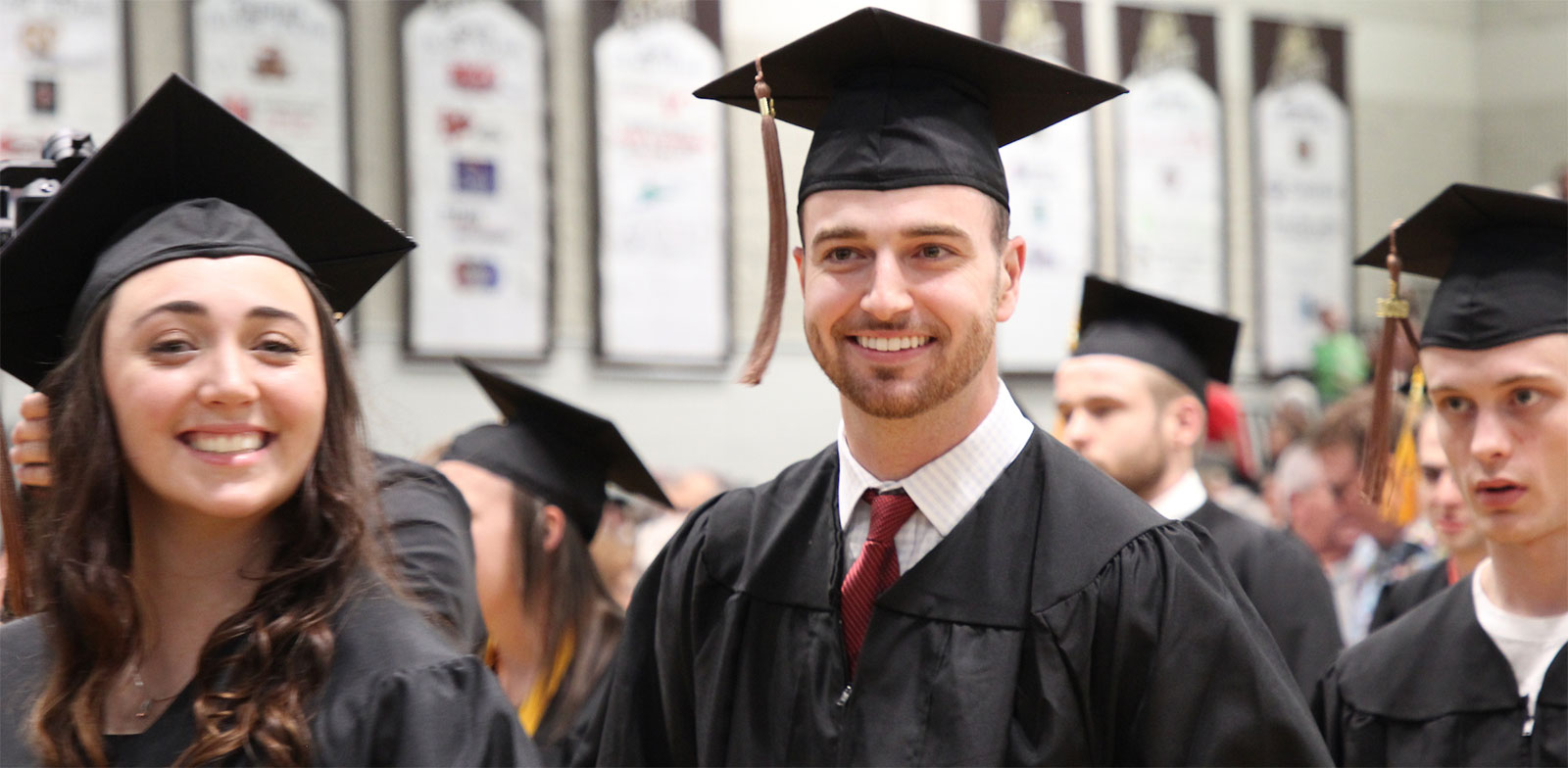 We're 100% confident your SMSU education will yield results. We promise it.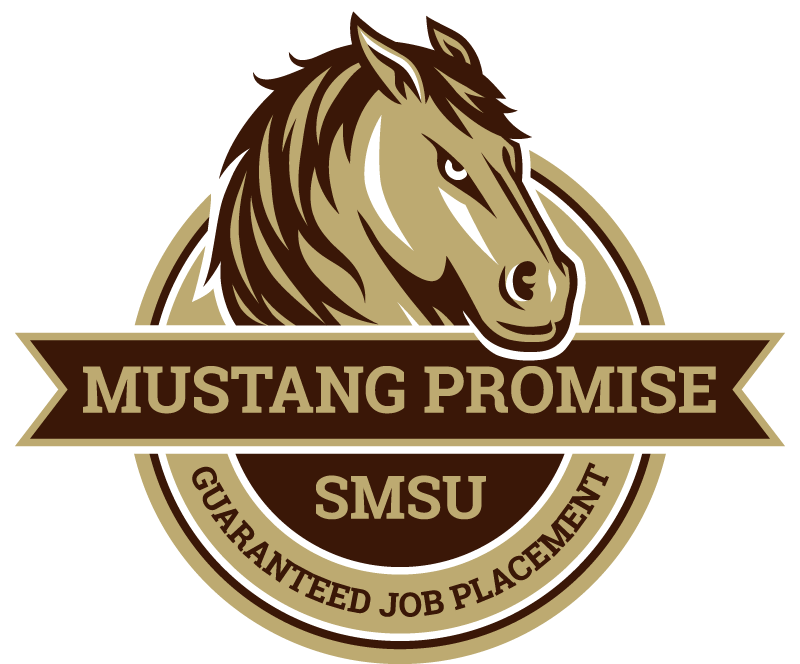 We promise you will find a job after college.
SMSU sets itself apart from other colleges with our Mustang Promise. We're so confident in the relevance, quality, and value of our students' education that we guarantee they will find a job within six months of graduation. Our successful alumni prove it. 99% of graduates reporting from the Class of 2017 indicated that they were employed in their first job or enrolled in a graduate school program. 99% employed, 93% with jobs in their field of study.
In this unique program, you'll work with your faculty advisor and the SMSU Career Services staff throughout your college career to take steps that have been proven to lead to success in the job search. If you do your part and still don't land a job related to your major within six months of graduation, we'll give you FREE TUITION for your first semester in one of our master's degree programs.
Mustang Promise Requirements
Review and accept the Mustang Promise student pledge
Register with SMSU Career Services
Participate in Professional and Career Development
Create, then update resume at least once a year
Graduate from Southwest Minnesota State University with a Bachelor's degree and a minimum cumulative 3.0 GPA and complete at least 60 credits in on-campus courses.
Be in good financial standing with SMSU upon graduation
Meet with Career Services within 30 days of graduation, and monthly until employed.
Our Career Services staff is ready to assist you at 507-537-6221 or Careers@SMSU.edu
If the student is unemployed at six months after graduation, we will pay for the first semester (three courses) of tuition in any graduate program at SMSU.
The Mustang Promise: You'll find a job within six months of graduation. If you don't, you can come back to enroll in a graduate program at SMSU with your first semester of tuition on us. That's our promise.
---
Disclaimer: "Job Placement" does not mean SMSU will find a job for you. It means that SMSU will provide professional and career development services, programming, coaching, and resources. Take advantage of the services and support available at SMSU, you will find a job. 
Last Modified: 9/17/19 3:29 PM