Handshake (Mustang Jobs) Login
Handshake (Mustang Jobs) Login
Please Select One:
Job Search Resources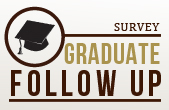 ---
Student and Alumni Users
Handshake is an online employment system sponsored by SMSU Career Services. SMSU students and alumni are eligible to use Handshake to search for jobs, internships and sign-up for interview schedules and career fairs. 
New to Handshake? – Log in with your StarID and password. Complete your profile to personalize your job feed.
Already Registered – Log in using your StarID and password.
Alumni new to Handshake must first email:
First and Last Name
Mustang ID # (used for verification purposes only)
Graduation Date
to careers@smsu.edu for login information.
***If you already have a Handshake account and are having trouble accessing it, please contact SMSU Career Services at 507-537-6221 or careers@smsu.edu.
---
Employers
We've moved! SMSU Career Services is excited to announce to that MustangJobs.com is now Handshake. If you did not receive an email about moving your account, please create a Handshake account and request to recruit at SMSU.  Let us know if you have any questions about the move or recruiting at SMSU by contacting careers@smsu.edu or 507-537-6221.
SMSU Handshake Terms & Conditions
Employers posting positions to Southwest Minnesota State University students are bound by Handshake Terms and Conditions. The Terms and Conditions are listed on the initial registration page. Your registration indicates your understanding and agreement to Handshake Terms and Conditions.
Last Modified: 8/17/18 3:44 PM