Supporting Student Basic Needs
Southwest Minnesota State University recognizes that there are many students who experience challenges in their lives outside of the classroom that may create stress and anxiety which impacts their academic performance. Challenges may include accessing enough food to eat every day, safe and stable housing, issues with childcare, family obligations, physical and mental health, unexpected bills, or issues with accessing technology.
As a student, your safety, health, and well-being are our primary concerns and we want to be able to support you in any way that we can.
This website contains information on resources on campus and within the Marshall community.
This is not exhaustive of current offerings and will be updated regularly to reflect changes with services, resources, and support. Please contact the Dean of Students office or the Deeann Griebel Student Success Center with questions or if you have a resource to include.
Please know that you are not alone, and we will navigate these challenges together.
Marshall Area Child Care: The community of Marshall has several high quality child care centers.
Canoga Park Childcare, LLC
Phone: 507-929-9872
ABC Day Care
Phone: 507-530-1639
Stepping Stones Daycare and Preschool
Phone: 507-337-9730
Canoga Park Childcare West
Phone: 507-532-9503
SMSU Child Care Center
Phone: 507-537-6014
In addition, the state of Minnesota has many available programs:
Early Learning Scholarship can help your child attend high-quality childcare and early education to help your child get ready for kindergarten. Early Learning Scholarship eligibility information and application.
Phone: 888-450-2773
Email: elsinfo@familiesfirstmn.org
Help Me Connect is a navigator connecting pregnant and parenting families with young children (birth – 8 years old) with services in their local communities that empower families to be healthy and safe. Help Me Connect is an interagency collaboration between Minnesota's Departments of Education, Health and Human Services.
Minnesota Postsecondary Child Care Grant The Child Care Grant program provides financial assistance to students who have children 12 and under, are not receiving assistance under the Minnesota Family Investment Program (MFIP), and who demonstrate financial need for grants, to help pay for child care while pursuing postsecondary education. Contact the SMSU Financial Aid Office for more information, 507-537-6281.
Parent Aware Offering free tools and resources to help families find quality childcare. Call 1-888-291-9811 or visit Parent Aware to search for child care options.
The first step is to contact the SMSU Financial Aid Office. They can assess whether or not you may qualify for federal or state student financial aid.
Other possible sources of funding for students include:
Emergency Grant
An Emergency Grant provides students with financial support when they need assistance with unexpected emergency expenses surrounding situations such as accidents, illnesses, death of a family member, transportation issues, fire damage or need for temporary housing. We will also help provide assistance with expenses related to the COVID-19 pandemic. Funds distributed do not generally exceed $500. Click here for the Emergency Grant application.
Tax preparation Assistance: 
The Volunteer Income Tax Assistance (VITA) and AARP Tax-Aide programs help prepare federal and state income tax and property tax refund returns. You may qualify for free tax preparation for your returns. Learn if you qualify for tax preparation assistance. Individuals may also qualify for Free Electronic Filing.
Need Help Paying Bills: 
This organization provides information on assistance programs, charity organizations, and resources that provide help paying bills, mortgage, and debt relief (financial, rent and government assistance). Visit: https://www.needhelppayingbills.com/
RentHelp MN:
This program was created to help Minnesotans who have fallen behind on their rent or fear that could happen. Eligible Minnesota renters can receive help with rent and utility bills dated on or after March 13, 2020. If you qualify, you could receive up to 15 months total assistance. Please visit: http://www.renthelpmn.org/ to learn more.
The Mustang Market is our campus based food pantry. The Mustang Market is located in BA 161, the Center for Civic & Community Engagement. Questions? Concerns? Please contact us at 507-537-6423 or civic.engagement@smsu.edu.
Other Marshall Community Services:
Marshall Kitchen Table and Food Shelf
Contact Information
1400 S Saratoga Street
Marshall, MN - 56258
Phone: (507) 537-1416
Fax Number: (507) 537-1849
Loaves and Fishes – Esther's Kitchen
Address: 400 West Lyon Street, Marshall, MN 56258
Meals Served: Monday – Friday: 5:30 – 6:30 PM
Email: esthers@loavesandfishesmn.org
507-822-7654
Other Food Pantries and Shelves are also available in the surrounding communities:
Kitchen Table-Tracy Food Shelf
Tracy, MN - 56175
(507) 537-1416
Food Pantry Location: 15.94 miles away
Hours: Monday 9:30 am - 12:00 pm Located in the same building as the Fire Department. For more information, please call.
Tyler Area Food Shelf
Tyler, MN - 56178
(507) 247-3955
Food Pantry Location: 20.12 miles away
Hours: Tuesday 2:00pm - 4:00pm. For more information, please call.
Walnut Grove Food Shelf
Walnut Grove, MN - 56180
507-859-2636
Food Pantry Location: 21.17 miles away
Provides a food pantry. Pantry hours: 4th Tues: 1-2pm
Neighbors United Resource Center
Granite Falls, MN - 56241
320-564-4808
Food Pantry Location: 29.01 miles away
Provides a food pantry. Pantry hours: Mon - Thurs: 8:30-12:30pm
Mary and Martha's Pantry of Westbrook
Westbrook, MN - 56183
(507) 537-1416
Food Pantry Location: 31.92 miles away
Hours: Monday 1:30pm and 3:30pm. For more information, please call.
SMSU Student Health Services provides free and confidential services, including medical evaluations, for registered students. There is a small fee for laboratory tests, certain medications, supplies, and sports physicals. We also assist students with off-campus referrals as necessary.
Also available within the Marshall Community:
Avera Medical Group Marshall – Bruce Street
300 S Bruce St, Marshall, MN 56258
Hours: 9:00 AM - 5PM (Monday to Friday)
Phone: 507-532-9661
Access Health & Avera Medical Group Marshall – Carlson Street
1521 Carlson Street, Marshall, MN 56258
Hours: 9:00 AM – 7:00 PM (Sunday to Saturday)
Phone: 507-476-4800
Fast-Tracker
Fast-Tracker is a virtual community and health care connection resource. They connect individuals, families, mental health and substance use disorder providers, physicians, care coordinators, and others with a real-time, searchable directory of mental health and substance use disorder resources and their availability within Minnesota.
Health Access MN
Health Access MN expands access to health care through expert enrollment assistance, outreach and training. You can schedule an appointment with one of their certified navigators for assistance with MNsure enrollment.
To make an appointment call 507-859-8649 or email info@healthaccess.mn
MNsure and Medical Insurance 
MNsure and Medical Insurance: If you are uninsured you may be eligible to enroll in Medicaid and MNsure programs to gain access to low-cost health insurance coverage that meets your needs. When you apply for financial help thought MNsure you will also find out if you qualify for Medical Assistance and Minnesota Care which provides low-cost to no-cost health insurance.
SMOC Family Planning
SMOC Family Planning of Marshall provides a range of services including well-women exams, contraceptive options, pregnancy testing, STI testing and HIV testing. 
Office number 507-537-1950
Cell phone 507-591-6435
Planned Parenthood 
Planned Parenthood offers a range of telehealth services including birth control visits, STD care - including home STD testing kits, transgender hormone therapy, and more.
Phone: 507-288-5186
Energy Assistance Program through Emergency Rental Assistance: The Rental Assistance Program has been combined with Emergency Assistance. If you need rent assistance, you may qualify for help even if you have already accessed Emergency in the last 12 months.
Applications will be available for online submission or for print through the Minnesota Department of Human Services. Call 507-328-6500 with questions or for additional information. Combined Application Form
Energy Assistance Program (EAP) Energy Assistance is a federal program to help pay heating and electricity bills. Homeowners may also be eligible for a free heating system repair or replacement.  Energy Assistance is a program to help households pay heating and electricity bills. Assistance is available because people with low incomes might have a difficult time paying all of their bills and people must have heat and electricity in the winter in Minnesota. This help is for people of all ages with varying sources of income. Homeowners and renters who meet the income guidelines can get help. You should apply for help before you get a past due bill or run out of fuel. The program will not pay all of your heat or electric costs. You will need to make payments on your monthly bills also. The Energy Assistance Program can be accessed through United Community Action Partnership, 507-537-1416, Marshall, MN.
Homelessness: When people have no place to go, United Community Action Partnership (UCAP) is here to help. We can offer limited motel stays as a short-term solution while working with people to come up with a plan for long-term housing stability. Part of the plan may include employment and housing searches, connections to mainstream resources, and short to medium-term rental assistance. UCAP Marshall, 1400 South Saratoga Street, Marshall, MN 56258. Phone: 507-537-1416.
Southern Minnesota Regional Legal Services (SMRLS)
SMRLS provides free legal services to low-income individuals in a variety of areas including; housing, immigration, education, government benefits, family and more. To get help visit their website or call 1-888-575-2954 or 507-372-7268.
Law Help MN
Law Help MN allows you to search for services in your area using keywords and specific legal topics. Find clinics, low-cost services and lawyer information in the area where you need support.
Homeline Hotline
Homeline Hotline is a free/low-cost service for individuals that need support with their rental housing situation. They offer services in English, Spanish, Somali and Hmong.
Immigrant Law Center of Minnesota (ICLM)
ILCM provides free brief legal advice and full representation to immigrants and refugees in Minnesota who qualify for services. Call 651-641-1011 to learn more.
Southwest Minnesota State University has an excellent Counseling and Mental Health Office. College is a time of change that can be very exciting as well as stressful and challenging. Stress, depression, anxiety, relationship concerns, loneliness, or other personal issues can affect students' well-being. SMSU Counseling Services is staffed by mental health professionals who provide confidential, short-term counseling services to enrolled students. Students do not have to be in crisis to access counseling services!
Students are invited to take a free, anonymous online mental health screening. It is a good way to get some initial, basic information about how you are feeling.  CCAPs Screenings
To Schedule an Appointment:
Bellows Academic 156
Southwest Minnesota State University
1501 State St
Marshall, MN 56258
Telephone: 507-537-7150
Fax: 507-537-7979
Email: Counseling.Testing@SMSU.edu
Office Hours
Monday-Friday: 8:00am-12:00pm; 1:00pm-4:30pm
After Hours:
Western Mental Health Center Crisis Line: 800-658-2429
Avera Psychiatry: 507-337-2923
Crisis Text Line: Text MN to 741741 (24 hours) from your mobile device
National Suicide Prevention Lifeline: 800-273-8255
Emergencies: 911
Other Mental Health Services available in the Marshall Community:
Avera Marshall Behavioral Health Center
300 South Bruce Street, Marshall, MN 56258
Hours: 9:00 AM - 5PM (Monday to Friday)
Phone: 507-537-9318
Western Mental Health Center, Inc.
1212 East College Drive, Marshall, MN 26258
Hours: 9:00 AM - 5PM (Monday to Friday)
Phone: 507-532-3236
National Crisis Lines that are available 24/7:
The National Suicide Prevention Lifeline: The Lifeline provides 24/7, free and confidential support for people in distress, prevention and crisis resources for you or your loved ones, and best practices for professionals in the United States. Call 1-800-273-8255
Crisis Text Line: Text HOME to 741741 from anywhere in the United States, anytime. Crisis Text Line is here for any crisis. A live, trained Crisis Counselor receives the text and responds, all from our secure online platform. The volunteer Crisis Counselor will help you move from a hot moment to a cool moment.
Other State and National resources:
ULifeline:
An online resource for college mental health http://www.ulifeline.org/
HeretoHelp Online Screenings
https://www.heretohelp.bc.ca/screening/online/?screen=anxiety
Help Yourself.
Help Others online screenings https://helpyourselfhelpothers.org/
Veterans Crisis Line:
Suicide Prevention Hotline, Text & Chat https://www.veteranscrisisline.net/
Of course, Southwest Minnesota State University has WIFI internet access at all points of the campus, including the residence halls and some parking areas.
In addition, Emergency Broadband Benefit Program is a Federal Communications Commission (FCC) program that provides a temporary discount on monthly broadband bills for qualifying low-income households. If your household is eligible, you can receive:
Up to a $50/month discount on your broadband service and associated equipment rentals
Up to a $75/month discount if your household is on qualifying Tribal lands
A one-time discount of up to $100 for a laptop, tablet, or desktop computer (with a co-payment of more than $10 but less than $50)
Students who received a federal Pell Grant in the current award year may eligible for this program.  
Only one monthly service discount and one device discount is allowed per household.
The FCC has announced that consumers can begin applying for and enrolling in the Emergency Broadband Benefit Program on May 12, 2021. The program will end when the fund runs out of money, or six months after the Department of Health and Human Services declares an end to the COVID-19 health emergency, whichever is sooner.
211 Basic Needs Resource Hub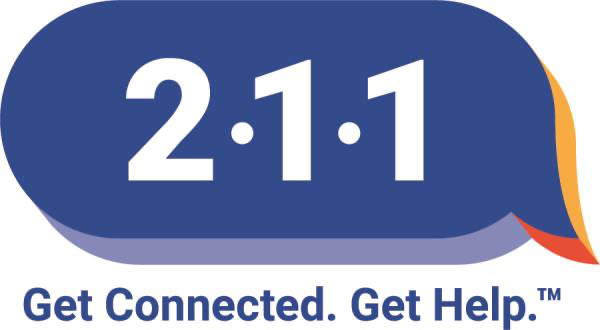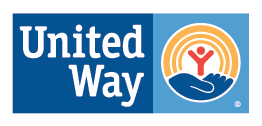 Southwest Minnesota State University (SMSU) and Minnesota State have partnered with United Way 211 to establish a statewide basic needs resource hub. The basic needs resource hub provides SMSU students access to basic needs resources and support available on campus and in the community via phone, text, or chat 24 hours a day and 7 days a week.
United Way 211 provides free and confidential health and human services information. They are available 24 hours a day, seven days a week to connect you with the resources and information you need. If you're looking for information about services available in your community for you or a loved one, they can help. 
Text MNHELP to 898-211(TXT211) or call 211 (toll free at 1-800-543-7709) to speak with one of their highly trained information and referral specialists. Your call is completely confidential, and they have call menus in English, Spanish, and Hmong. Interpreters are also available for any language.
Visit the 211 website to learn more or to explore resources and support that may be available. 
To search the 211 database of basic needs resources online, please visit the student basic needs website.


Supplemental Nutrition Assistance Program (SNAP)
SNAP, formerly known as Food Stamps, helps Minnesotans with low incomes get the food they need for nutritious and well-balanced meals. The program provides support to help stretch your household food budget. It is not intended to meet all of your household's food needs. It is a supplement.
Program Information Page: https://mn.gov/dhs/people-we-serve/adults/economic-assistance/food-nutrition/programs-and-services/supplemental-nutrition-assistance-program.jsp
SNAP benefit eligibility screening tool: https://edocs.dhs.state.mn.us/lfserver/public/DHS-3529-ENG
SNAP benefit eligibility screening tool for non-English speakers:
Get connected to a SNAP specialist at https://mn.gov/dhs/mnfoodhelper/
Apply for Benefits: https://mnbenefits.mn.gov/
Bridges to Benefits
Bridge to Benefits Screening Tool is a project by Children's Defense Fund-Minnesota to improve the well-being of families and individuals by linking them to public work support programs and tax credits. By answering a few simple questions, you will be able to see if you or someone else may be eligible for public work support programs. They will NOT ask you for information that identifies you. It's easy, confidential, and free! NOTE: This screening tool does not determine eligibility. It is only a guideline. After using this screening tool, you must apply to each program to be sure you are eligible.
Findhelp.org
Find food assistance, help to pay bills, and other free or reduced-cost programs, including new programs for the COVID-19 pandemic using findhelp.org.
Minnesota Family Investment Program (MFIP)
The Minnesota Family Investment Program (MFIP) helps families with children meet their basic needs, while helping parents move to financial stability through work. Parents are expected to work, and are supported in working with both cash and food assistance. Most families have a lifetime limit of 60 months on MFIP.
Parent Aware
Offering free tools and resources to help families find the quality child care and early education programs their children need to succeed in school and life. https://www.parentaware.org/
We are here to help!
For more information, please contact the following: