Student Health Services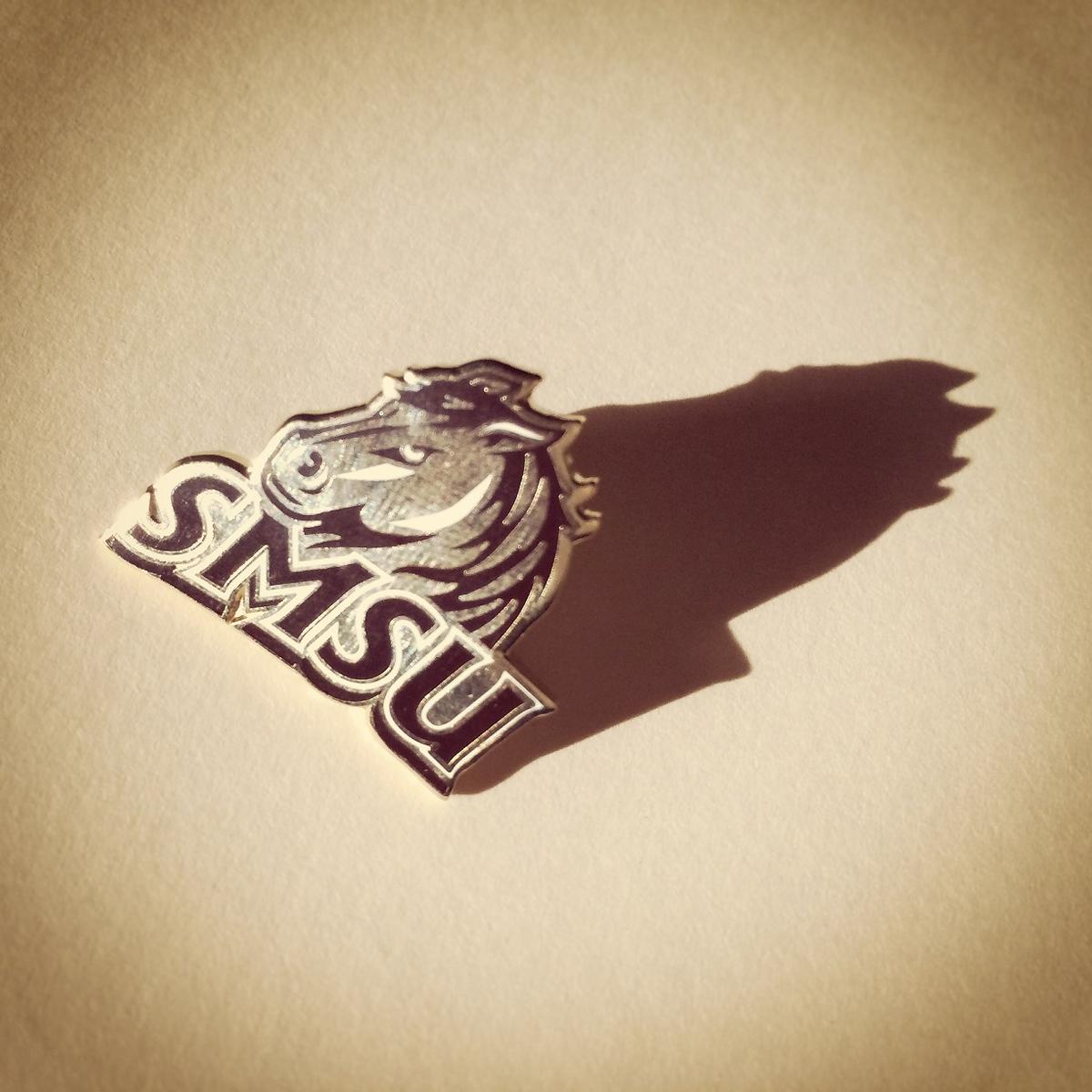 Clinic is available on Mondays and Wednesdays from 1:00 pm-4:00 pm in BA 158 during the academic year. Appointments are required. Please call 507-537-7202 with questions or to schedule an appointment.  You may also email the office: Cally.Riley@smsu.edu.
Masks are required within Student Health Services.
STAY SAFE...HAVE A PLAN

Remember
Bring a thermometer, face coverings, pain/fever relievers with you to campus
Check your health daily before coming to campus/classes-stay home if you are sick
Wear a mask/face covering to reduce the chance of spreading the virus
Wash your hands/use sanitizer frequently
Avoid touching your face
Cover your cough/sneeze
If you must be seen by a medical provider - CALL AHEAD
Please see the links below for current information
Stay healthy...get vaccinated!
New to campus?  Check out the 'Forms' link in the sidebar menu of this page to submit required immunization information.   
Not feeling your best? Call 507-537-7202 to schedule an appointment today.
---
Health Services provides free and confidential services, including medical evaluations, for registered students.  There is a small fee for laboratory tests, certain medications, supplies, and sports physicals.  We also assist students with off-campus referrals as necessary.  In the interest of health and wellness for all SMSU students, staff and faculty, Health Services actively promotes a tobacco and vapor free environment.
Thinking about quitting?
Click on the box below to learn more about services/resources available!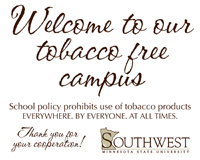 Fall and Spring Hours
Health Services Office Hours are Monday and Wednesday 12:00 pm - 4:00 pm and Medical Providers are available on site Mondays and Wednesdays from 1:1pm-4:1pm by appointment only. Appointments are required, please call (507) 537-7202 to schedule.
Summer Hours
Health Services is not staffed during the summer. 
Urgent/Emergency Care
If you have a medical emergency dial 911 
If you are thinking about hurting yourself or concerned about someone, call the National Suicide Prevention Lifeline:  1-800-273-TALK (8255) toll-free 24 hours/day or Western Mental Health Center Mobile Crisis Response Services: 1-800-658-2429
Prolonged Illness
Students are advised to report pertinent medical facts to Health Services so instructors may be notified in cases of prolonged illness. We do not contact instructors for short-term illnesses or provide excuses for missed classes; it is the responsibility of the student to contact the instructors for assignments. Should a student find it necessary to withdraw from classes for medical reasons and they are unable to withdraw in person, they should contact the Registration Office for further details and implementation of the withdrawal.
Medical Records
If you need access to specific medical records you must submit a Consent to Release Health Information to SMSU Health Services. Immunization information submitted by the student cannot be duplicated or released as it is a 'self-report' form rather than an original document of the medical record completed within Health Services.
Office Location:
Bellows Academic 156
Office Hours:
Monday and  Wednesday, 12:1pm -4:1pm