The purpose of the guest artist series is to provide opportunities for the students at SMSU to interact with and learn from professional musicians from throughout the country.  In addition, area schools benefit from clinics with these artists and the citizens of Southwest Minnesota have the opportunity to see these artists in free performances.
2018/2019 Guest Artists
Denis DiBlasio, Baritone Sax/Flute

International clinician and performer, Denis DiBlasio, is a baritone saxophonists, flautist, educator, composer, and arranger.   DiBlasio previously played with Maynard Ferguson for many years and currently serves as the Executive Director of The Maynard Ferguson Institute of Jazz and is the Director of Jazz and Composition at Rowan University in Glassboro, New Jersey.  He travels the world performing and running personalized clinics with people of all ages.  His inspirational connection with young musicians is what makes a DiBlasio clinic so special.
Denis endorses flutes and saxophones by Yamaha along with Vandoren mouthpieces and reeds.
Monday, March 25, 2018 at 7:30 p.m.  Venue to be finalized soon
Tuesday, March 26, 2018 at 7:30 p.m.   Venue to be finalized soon

Performances are Free and Open to the Public.  For more information, call Dr. John Ginocchio at (507) 537-7209, or the Music Program at (507) 537-7103.
Previous Guest Artists
Mr. Eduardo Tami, 2017              Dakota Jazz Collective, 2017
Flute/Tango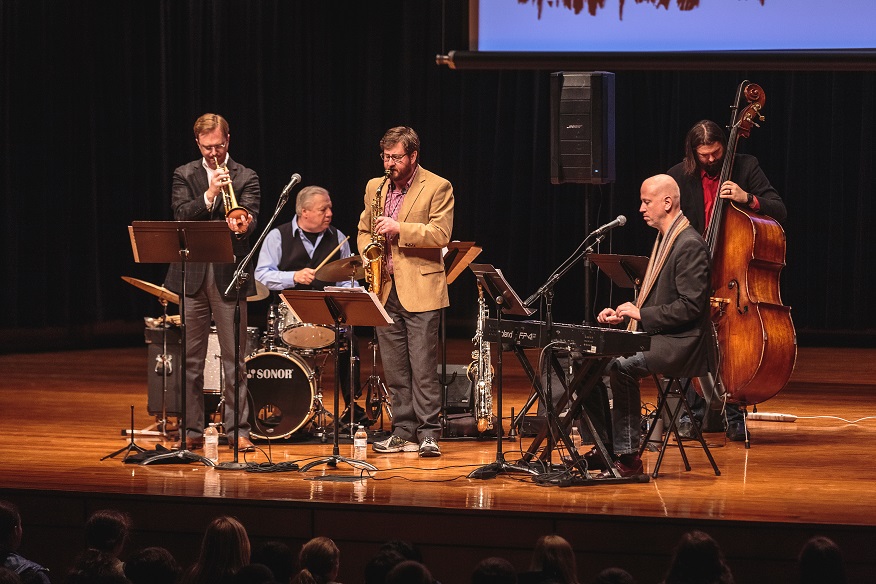 Mr. Rob Dixon, 2017                   34th Infantry Division Band, 2017
Tenor/Soprano Sax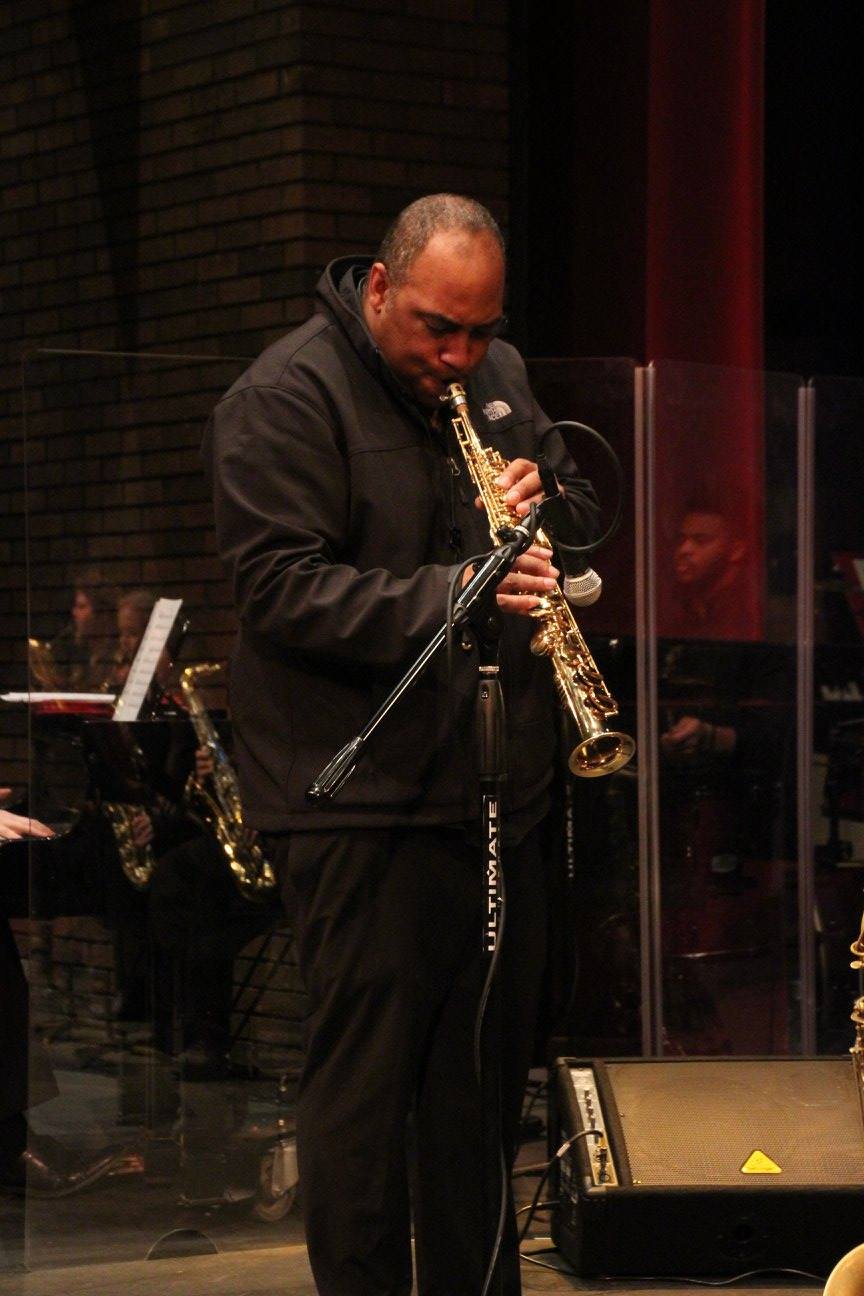 Mr. Mike Clark, 2016            Dr. Tristan Eggener, 2016     Mr. Larry McWilliams, 2016
Jazz Drum Set                     Tuba                                      Trumpet
Mr. Conrad Herwig, 2015      Dr. James Ackey, 2015      Mr. Carl Choi, 2015
Jazz Trombone                      Trumpet                              Conductor
Bill Prince, 2014                            Trent Lockhart, Airman First Class, 2014
Jazz Multi-instrumentalist              Bass Trombone
Mr. Antonio Hart, 2013                    Dr. James Borowski, 2013
Jazz Alto Sax                                   Bass Trombone
Mr. Michael Philip Mossman, 2012       Mr. Eric Starr, 2012
Jazz trumpet/trombone                         Trombone
                         
Mr. Rodney Whitaker, 2011           Dr. Daniel McCloud, 2011
Jazz Bass                                        Percussion
                 
 
Mr. Dennis Wilson, 2010    Mr. Ryan Fraley, 2010     Dr. Matthew Murdock, 2010
Jazz Trombone                   Composer                        Jazz Trumpet
Mr. Jim Snidero, 2009
Jazz Alto Sax
Dr. Michael Flack, 2008                 Dr. Christian Zembower, 2008
Jazz Piano                                      Conductor
Mr. Larry McWilliams, 2007        Dr. Anthony Pursell, 2007
Jazz Trumpet                               Conductor 
Last Modified: 8/1/18 3:18 PM