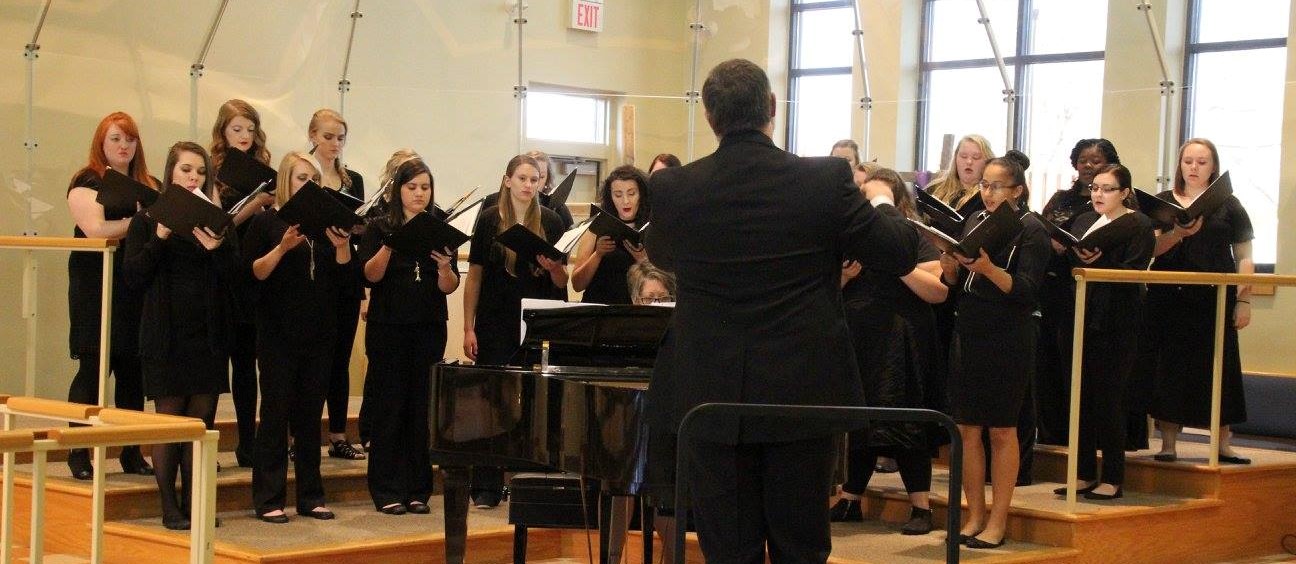 Bella Voce is southwest Minnesota's premier women's choir. Membership is open to all female students and members of the Marshall community by audition.
2019 - 20 Performance Schedule
December 5, 2019          "Northern Lights: Music for a Minnesota Winter", 7:30pm, First Lutheran
December 7, 2019           Very Prairie Christmas, 7:30pm, SCCPA (admission)
***Due to concerns related to COVID-19, all remaining concerts are cancelled.***
April 16, 2020                  "Scenes of Enchantment", 7:30pm, First Lutheran
May 9, 2020                     SMSU Commencement, SMSU R/A Facility
All performances are free of charge unless otherwise indicated.  For more information, call the Music office at (507) 537-7103.
Last Modified: 3/25/20 4:20 PM