Jim Tabaka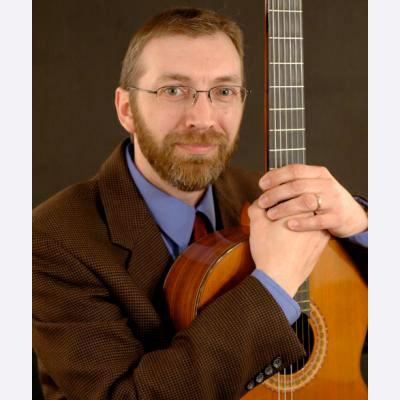 Jim Tabaka is a musicologist and classical guitarist. He holds a Master's degree in Music History from the University of New Hampshire and a Bachelor of Music degree from Minnesota State University, Mankato. His academic research centers on early Beethoven, parodistic tendencies in the works of Erik Satie, and reception history of the string trio. Mr. Tabaka has studied music history with Dr. Daniel Beller-McKenna, Dr. Peter Urquhart, Dr. Marilyn McCoy, Dr. John Lindberg and Dr. Harry Dunscombe. Classical guitar instructors have included Charles Combs and James McGuire.
Mr. Tabaka has been an adjunct faculty member at Southwest Minnesota State University since 2008 where he has taught Music History, World Music, Introduction to Music and Applied Guitar.
He is the recipient of various awards including a Fellowship from the University of New Hampshire to fund research regarding problems of authenticity and attribution in the guitar works of François Dufaut (c1604-c1672). Recently, he was awarded a grant from the Minnesota State Arts Board for the reproduction of a Nineteenth-Century guitar.
Mr. Tabaka is an active member of the American Musicological Society, the American Beethoven Society, and The Society for Eighteenth-Century Music.