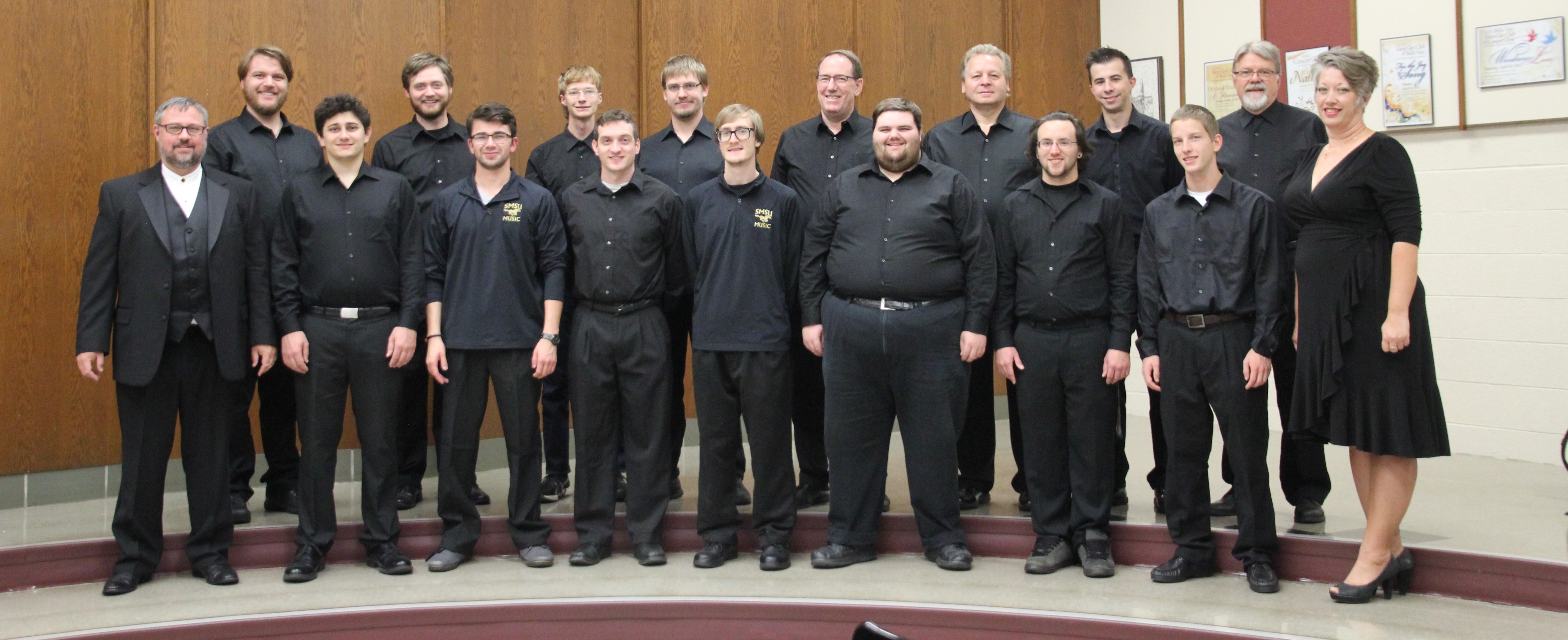 The Men's Glee Club is one of the most dynamic choirs in southwest Minnesota. Open to all men in the Marshall area by audition, the Men's Glee Club specializes in the performance of music for men's choir.
2018 - 19 Performance Schedule
November 29, 2018         "I'm Bound Away: Favorite Folksongs and Carols", 7:30pm, First Lutheran
December 1, 2018           Very Prairie Christmas, 7:30pm, SCCPA (admission)
April 11, 2019                   "Ecstasy and Exultation", 7:30pm, First Lutheran
May 11, 2019                    SMSU Commencement, SMSU R/A Facility
All performances are free of charge unless otherwise indicated.  For more information, call the Music office at (507) 537-7103.
Last Modified: 9/3/18 12:15 PM