507-537-7234
rossa@iw.net
Ross grew up in Chicago, and began playing clarinet when he was 9 and tenor sax when he was 13. He attended the University of Chicago Lab School where he studied jazz under Dean Hey and Dr. Frank Tirro. He lived in the Twin Cities for many years where he played in a number of bar bands and jazz groups. During this time he also completed a BA at the University of Minnesota.
Since moving to Marshal in 1998 with his wife Pam and daughter Claire, he has played with many local groups including the Route 68 Big Band, the Southwest Minnesota Orchestra, All My Favorites, the SMSU/Community Concert Band, and in many pit orchestras for local musicals. He also leads his own jazz group and performs at clubs, restaurants and private parties throughout the region.
He greatly enjoys introducing students to the arcane art of jazz improvisation.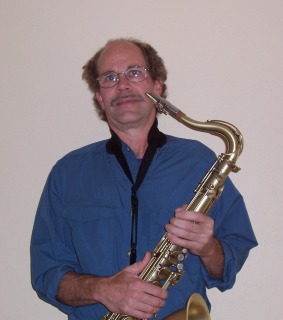 Last Modified: 8/9/19 1:28 PM