Southwest Minnesota State University presents:
Mustang Days - October 15 & 16, 2020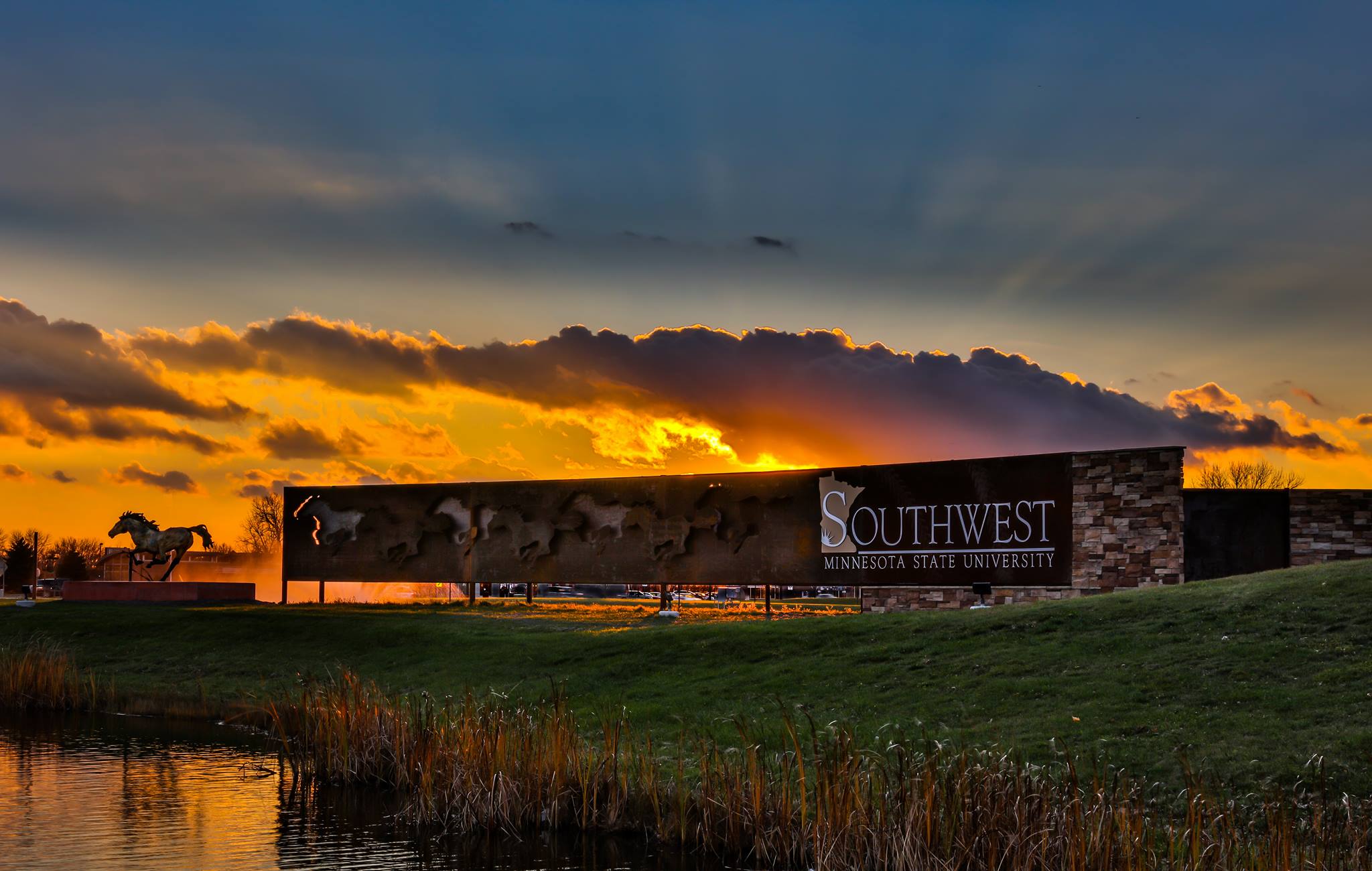 Come visit us! This open house event is the perfect opportunity to discover SMSU!
Please see the information below to find out a schedule of events for the day, parking information, and other information. If you have further questions, please feel free to call the Office of Admission at (800)-642-0684.
Mustang Days
Thursday, October 15 or Friday, October 16
Program Start Times: 9:00am or 1:00pm
Virtually or on Campus (please specify on your RSVP form)
Schedule of Events
Welcome
Admission Presentation
Academic and Student Support Pannel-With Faculty and Staff
Current SMSU Student Q&A
Campus Tour
Apply for Free
*Please allow 1-2 days for your confirmation email to arrive. 
Each student is allowed 1 guest max
Check In: Conference Center
Parking: Lot A or B (No ticketing this day)
Why Attend Mustang Days?
The campus visit is often the most critical factor in deciding which college to attend. We take pride in our campus visit experience and want you to get all your questions answered. Mustang Days offers you and your family an opportunity to fully immerse yourself in the SMSU campus community! We know how important a campus visit is to making your college decision and Mustang Days is a perfect way to learn about us! Here are a few more reasons why you should attend:
You'll get a full campus tour from one of our SMSU Student Ambassadors.

Meet with a faculty member from your major area to learn about the many degree programs offered at SMSU.

Hear from the Admission Office about applying to SMSU, scholarship opportunities and much more!

APPLY FOR FREE!
What if I can't attend Mustang Days?
We understand that you and your family have busy schedules. If you can't attend Mustang Days, we encourage you to visit campus another time! We offer campus visits daily by appointment. We will also offer similar open house visits on the following dates:
A Day at SMSU: November 2, 2020
Hawaiian Night: January 23, 2021
Junior Visit Day: March 20, 2021 (Seniors welcome)
To schedule a campus visit, please see our Online Visit Scheduler or call (800)-642-0684 today!
Last Modified: 9/24/20 2:56 PM