Dr. Martin Luther King Jr. Breakfast and Day of Service
Dr. Martin Luther King Jr. Breakfast and Day of Service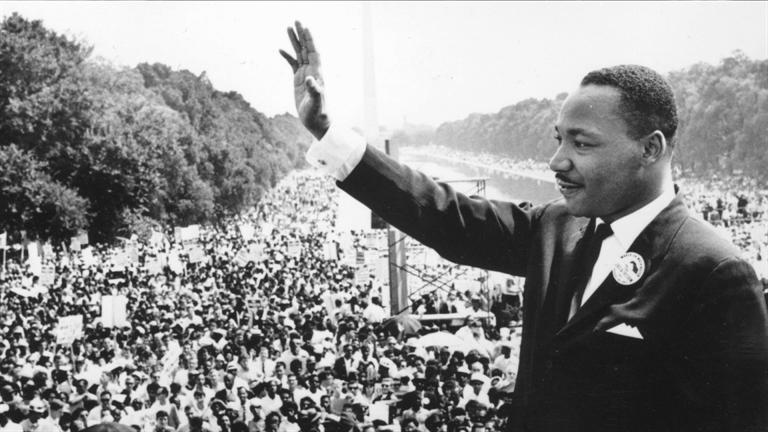 The Power of Unity
January 16, 2017
 7:00am-9:30am
Southwest Minnesota State University, Marshall, MN
Upper Conference Center
In honor of Dr. Martin Luther King, Jr.'s life and legacy of fighting for social and economic equality through activism and service, Southwest Minnesota State University's Office of Diversity and Inclusion and Access, Opportunity, Success will be hosting a community breakfast. The program will include, words by SMSU personnel and Marshall community leaders, a performance by SeVy Gospel Quartet from Minneapolis, and a viewing of the General Mills Foundation and United Negro College Fund sponsored simulcast of The MLK Breakfast at the Minneapolis Convention Center. The simulcast will feature author and activist Myrlie Evers-Williams, the wife of murdered civil rights activist Medgar Evers. Following the simulcast will be a community discussion panel and a service-learning project with Food4Kids. This event is free and open to the public.  Registration is required to attend. 
Schedule:
Monday, January 16, 2017- Volunteer and Services Fair, 9:30am- 10:30am Upper Conference Center
Monday, January 16, 2017 – Food4Kids Packing event, 10:30am-11:30am Agape Fellowship 301 N. High Marshall, MN 56258
Monday, January 16, 2017- Diversity Book Club, reading: A Good Time for the Truth: Race in Minnesota 12:30pm-1:30pm CH 225
Additional Service-Learning Project:
United Against Hunger: Sponsored by United Way of Southwest Minnesota 
A special thank you to our sponsors:
SMSU Sponsors
Center for Civi Engagement
Black Student Union
History Club
Sociology Club
Feminist Club
Social Science Department
SAFAC
Community Sponsors
Marshall Community Services
Marshall Area Chamber of Commerce
Marshall Are YMCA
United Way
Western Community Action
Literacy Volunteers of Southwest Minnesota
Marshall-Lyon County Library and Friends of the Library
If you would like to sponsor this event, click here.
---
Individuals with a disability who need a reasonable accommodation to participate should call the SMSU University Relations Office at 1-800-642-0648 or through the Minnesota Relay Service at 1800-627-3529. Please call 5 days in advance of event.
Last Modified: 8/11/17 2:34 PM