William Whipple Gallery History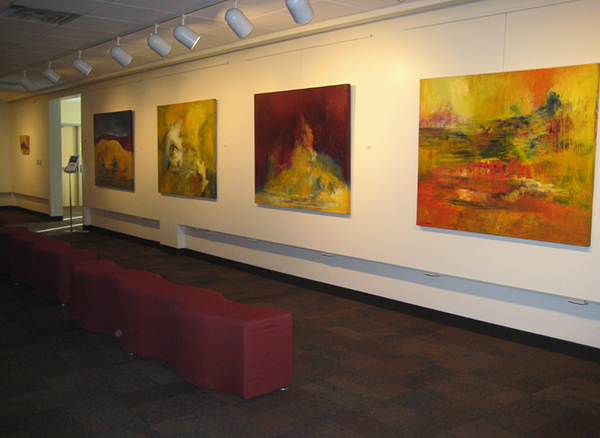 History of the Southwest Minnesota State University Art Museum and the William Whipple Art Galleries
Southwest Minnesota State University is a liberal arts university, part of the Minnesota State College and University System. Southwest Minnesota State opened in 1967 and was granted university status in 1975.
An art gallery at SMSU evolved through the efforts of Edward Evans. As early as 1970, Evans began to install exhibitions in new rooms around campus until those rooms were put to other purposes. In 1972, William Whipple, Dean of Humanities and Fine Arts at Southwest and a man extremely supportive of the arts, secured a former classroom as permanent space for gallery. When Whipple died in 1977, the gallery was named in his honor. A year later, the William Whipple Art Gallery moved to a larger, more centrally located space.
The Southwest Minnesota State University Art Museum contains two galleries: William Whipple Gallery I in BA 291 (which was constructed in 2005) and William Whipple Gallery II on the second floor of Founders Hall. The museum also maintains a program of changing art exhibits throughout the campus, especially in the student center where over 100 art works are always on display. Additionally, the university art museum sponsors off-campus exhibitions.
The William Whipple Art Gallery typically has twelve exhibitions a year. Works by alumni, regional and international artists are shown.
In addition to teaching painting and drawing and directing the gallery for many years at Southwest Minnesota State, Edward Evans is a professional artist. His professional relationships enable him to curate exhibitions that are of a quality not usually seen in smaller universities. Although he retired from teaching in 2002, Evans continues as curator and director of Southwest Minnesota State University Art Museum.