Mustang Market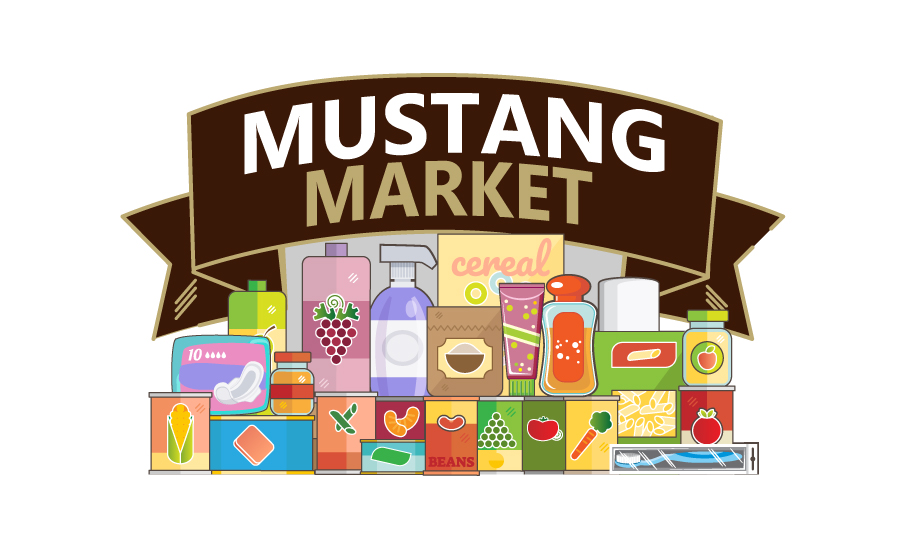 It can be challenging to do your best in class if you have trouble meeting basic needs like safe shelter, sleep, and nutrition. If you have difficulty affording groceries or accessing sufficient food to eat every day, the Mustang Market is here to support you. Mustang Market is SMSU's permanent food and resource pantry and is located in the Center for Civic & Community Engagement (Bellows Academic 161). The market is open once a month and by appointment. All food dispensed to students is free and is meant to supplement limited food budgets while in school.
Mustang Market will be open on the following dates for the 2023-2024 academic year:
September 14
October 12
November 9
December 

14

January 11

February 8
March 14
April 11
Students are encouraged to schedule a 15-minute timeslot for the Market day here: bit.ly/MustangMarketAppointment. Please schedule by 12:00pm the day before. Walk ups are welcome. 
Mustang Market Wish List
LuMin Stangs Mustang Market Wish List
 Reach out to vickie.abel@smsu.edu or (507) 537-6492 with questions.