Voting/Electoral Processes
VOTING/ELECTORAL PROCESSES
Regular voting: Voting regularly in both local and national elections
Convincing others: Talking to others when there is an election taking place to explain why to vote for, or against, a party or candidate
Persuade others: Influence others to get to their designated polling location and cast their ballots
Displaying buttons, signs, stickers: For a candidate, political party, or political organization
Campaign contributions: Contributing money to a candidate, a political party, or any organization that supported a particular candidate
Volunteering for candidates or political organizations
Thinking critically about candidates and issues
RESOURCES and OPPORTUNITIES
Here are a few resources you may find helpful:
Free Downloadable Version of the US Constitution
/resources/webspaces/campuslife/civicengagement/constitutionbooklet.pdf
ELECTION YEAR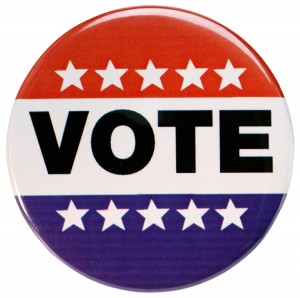 How to Make a Difference - This handout provides useful web-based resources for becoming informed about election candidates and issues, along with suggestions for how to become actively involved. 
Election Interest Form for Volunteers - You may complete a Election Interest Form for Volunteers online to let us know specific ways in which you would like to be involved. Whether you are volunteering or participating as part of a service-learning option, we can help you locate service options that best fit your talents and interests.