Mustangs Return!
Mustangs lead in times of change. As we prepare to return to campus, we continually ask "What is best for our Mustang Family in our changing world?" While there are many unknowns as we prepare for fall and beyond, our Mustangs Return Planning effort aims to provide a robust learning environment in which students can discover and engage, while also keeping our students, faculty, and staff healthy and safe. Leading through change is not only what we teach, it's what we do.
Mustangs Return to Campus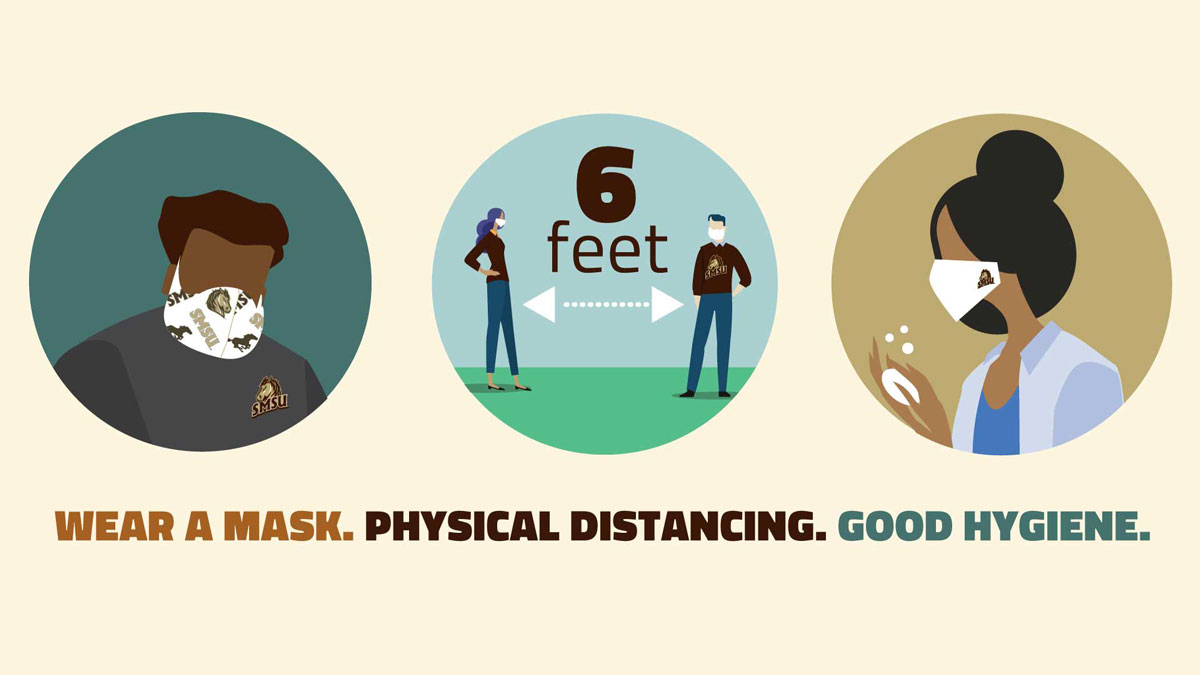 The Mustangs Return Plan sets the following goals that provide guidance as we move to reopen campus.
Protecting the health and safety of our faculty, staff and students
Providing students the best academic and student life experiences and enabling them to progress toward their educational goals while providing a safe learning environment
Maintain the financial sustainability of the University
Pursue the strategic directions and priorities of the University
Class Formats for Fall 2020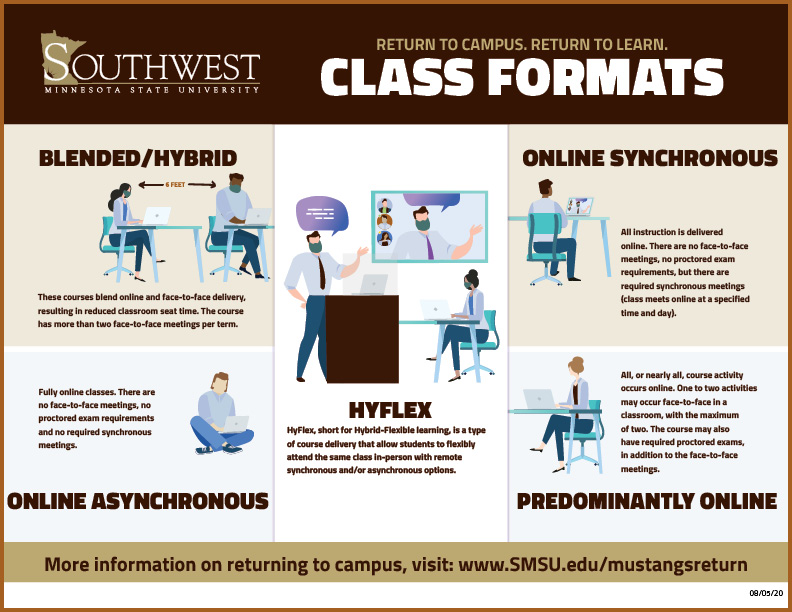 In-Person
Select classes require students to be physically present to achieve learning outcomes. Examples include science labs, hands-on instruction, and others.
HyFlex
HyFlex, short for Hybrid-Flexible learning environments, is a type of course delivery that allow students to flexibly attend the same class in-person or remotely via Zoom.
Online
Fully online classes, no in-person or on-campus component. For classes offered online in the past or for online degree programs.
Still have questions or comments?