SMAC in the news
'Priority needs' list leads survey meetings
The pair of meetings were facilitated by the Southwest Marketing Advisory Center Read more...
Current Projects
SMAC is currently conducting 20 projects with a variety of clients, including the Southwestern Center for Independent Living, Minnesota West Community & Technical College, Southwest West Central and Community Transit. For a list of other SMAC clients, please refer to "The Clients" tab.
Account Executive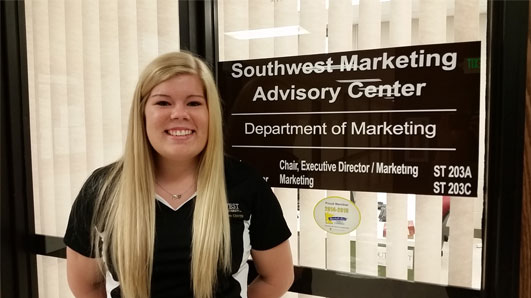 Kylee is a Sophmore from Benson, MN majoring in Accounting. Kylee has worked with many previous client follow ups. Kylee enjoys spending quality time with my friends and family and being outside because it's fun and relaxing. Her dream job is working as a CPA.