Michael K. Rich, Ph.D.
Executive Director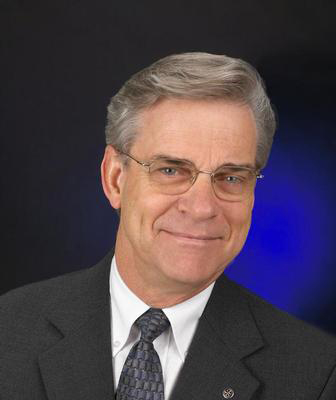 After completing 27 years of steady advancement in industrial sales and marketing positions with such firms as Kennecott Copper, Eastman Kodak, Nordson, and Automated Packaging, Michael K. Rich left his position as Vice-President and General Manager of North-West Telecommunications to initiate a career in academe. After securing a tenure-track position at California University of Pennsylvania (Cal), he entered and successfully completed the doctoral program at the University of Pittsburgh. During that time, he developed a new undergraduate course of study in marketing at Cal and subsequently developed the marketing discipline at Southern Polytechnic State University in Marietta, Georgia.
He is now a professor of marketing at Southwest State University, in Marshall, Minnesota. After developing a new undergraduate marketing course of study, he conceived, developed and implemented the Southwest Marketing Advisory Center - an organization employing senior-level marketing students to supply needed marketing services for regional businesses and governmental organizations. This center currently employs 14+ students and has successfully completed over 200 research projects with 16 active contracts in southwest Minnesota. He is also the marketing advisor for the Agricultural Utilization Research Institute (AURI) that serves the State of Minnesota and a consultant for the Small Business Development Center in Minnesota.
He has had several articles appearing in the Journal of Business and Industrial Marketing and now serves as its associate editor and has three previous opportunities to serve as a guest editor. He has delivered numerous seminars for the American Marketing Association in conjunction with their Marketing Workshops and Marketing Boot Camps held annually throughout the United States.
He has effectively completed numerous advising contracts in the fields of salesforce training, marketing research, and organizational development. He has found his extensive practitioner background with salesforce leadership, advertising campaign development, organizational restructuring and business acquisitions a valuable background for effective research and teaching.