Interested in Agriculture?
SMSU offers a variety of ag-related degrees that focus on the business, communication, education, leadership, and science aspects of the agriculture industry. We are located in rural Minnesota, in the heart of ag country, with opportunities to engage in hands-on learning every step of the way.
Careers in agriculture are as diverse as the students who pursue them. Our successful alumni are employed in positions like ag loan officers, farm managers, conservations officers, public relations specialists, commodity brokers, ag-based journalists, sales representatives, high school agriculture teachers and FFA advisors, just to name a few of the career options that are open to you. If agriculture is your thing, we have a program that's just right for you.
Your agriculture success story starts at SMSU.
---
99%
Job placement rate after graduation,
GUARANTEED
$10,962
Average financial aid package
visit icon
A campus visit is one of the best ways to tell if SMSU is the right fit for you.
info icon
Would you like more information on how to begin your success story?
apply icon
Start your journey to becoming a Mustang by applying today!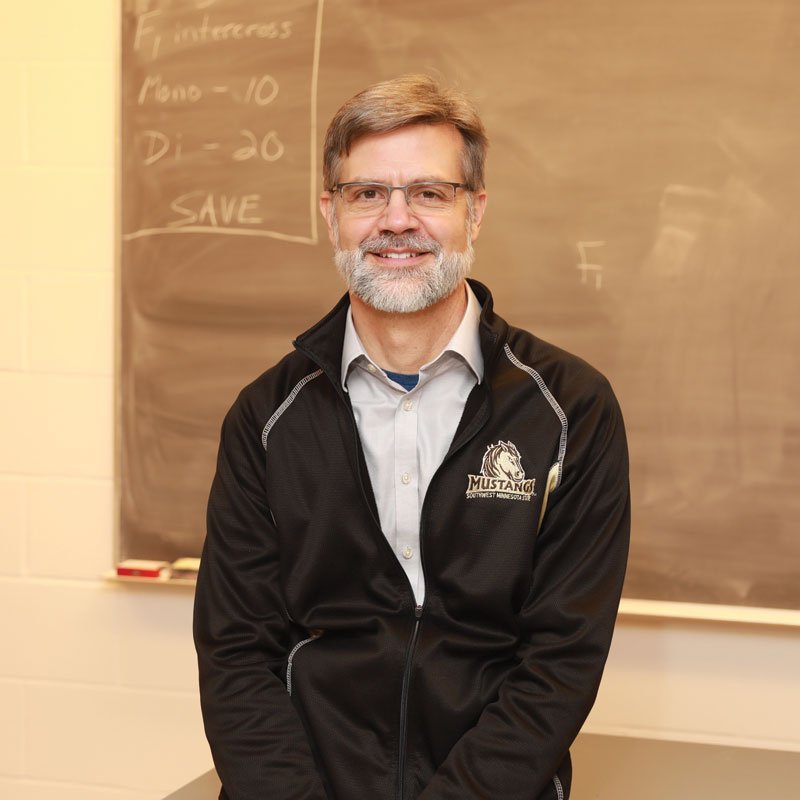 When I began graduate school, I was afraid I wouldn't measure up to my peers, who had graduated from some prestigious colleges and universities. I discovered my SMSU liberal arts education and Biology major coursework made me an intellectual equal to those who had paid much more for their education. SMSU gave me a world-class education at a community college cost.