Olympic Gold Medalist Billy Mills Part of Waniyetu Celebration
Published Wednesday, December 07, 2011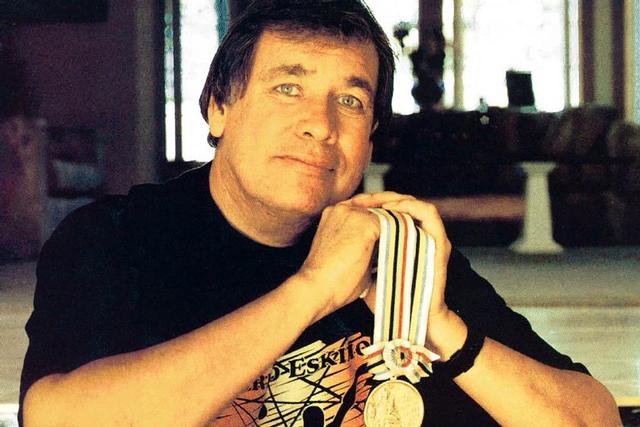 Billy Mills
Olympic gold medalist Billy Mills will be featured at a Waniyetu ("winter") Celebration Jan. 10-11 at Southwest Minnesota State University.
Mills, the gold medalist in the 10,000 meters at the 1964 Tokyo Olympics, is a member of the Oglala Lakota Tribe. He is the only American ever to win an Olympic 10,000 meter race.
His life story was made into the film, "Running Brave," starring Robby Benson. The film will be shown at 7 p.m. on Jan. 10 in the Conference Center Ballroom.
Several events will take place on Jan. 11, culminating with a 7 p.m. presentation by Mills, "Unity Through Diversity," in the Conference Center Ballroom.
Other Jan. 11 events include:
A Meet and Greet session from 10-11 a.m. in the Conference Center Upper Ballroom;
A traditional feast, served at 5:30 p.m. on the second level of the Student Center. The menu includes wild rice, buffalo stew and wojape (berry pudding);
A drum and dance demonstration at 6:30 p.m. in the Conference Center Ballroom, followed at 7 p.m. by Mills' talk.
All events are free and open to the public.
Mils grew up on the Pine Ridge Reservation in South Dakota. Orphaned at age 12, he was raised by his grandmother. He took up running while attending the Haskell Institute in Lawrence Kansas. He later attended the University of Kansas, where he earned All-American cross country honors three times. He graduated with a physical education degree and entered the U.S. Marine Corps, where he was a First Lieutenant in the Marine Corps Reserves when he competed in Tokyo.
Mils' victory in that 1964 Olympic race is considered one of the greatest upsets in Olympic history. He meticulously kept a workout book heading up to the games, and had to improve his personal best time by almost two minutes in order to bring home the gold. His time in the 10,000-meter preliminary in Tokyo was a full minute behind world record holder and event favorite Ron Clarke of Australia. Mills won the race with an incredible finishing sprint in the final 80 meters.
Mills is a member of the United State National Track and Field, the U.S. Olympic, the National Distance Running, the Kansas, South Dakota, San Diego and National High School Halls of Fame.
Mills finished his military career in the U.S. Marine Corps as an officer assigned to the Department of the Interior. He later became a successful life insurance salesman, and is currently a professional speaker.
The Waniyetu Celebration is sponsored by the Oyate Club; Access, Opportunity and Success; Office of Cultural Diversity; Exercise Science; Athletics; and the Hmong Student Organization at SMSU.
For further information, call 507-537-7382.
Related Articles