Justice Administration Receives PPOE Certification
Published Friday, August 08, 2014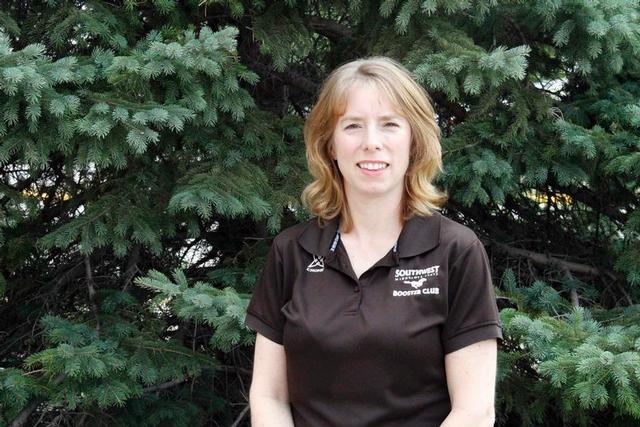 Associate Professor of Justice Administration BC Franson
The Justice Administration program at Southwest Minnesota State University has been certified as a Professional Peace Officer Education Program by the Minnesota Board of Peace Officer Standards and Training.
The designation "carries quite a bit of weight," said Associate Professor of Justice Administration BC Franson. "You can't be a law enforcement officer in Minnesota unless you graduate from an approved program," she said. "Our students will still need to complete a 10-week skills course, and we are contracting with Alexandria Technical and Community College for that," she said. "Being certified is validation that what we teach is what the Minnesota Board of Peace Officer Standards and Training is looking for."
Franson said that most SMSU students who major in Justice Administration go into law enforcement, corrections, or on to law school. "You can do all of that with a major in Justice Administration because we have broad elective options for our students," she said.
The Justice Administration program began in 1998 at SMSU. Franson has been at SMSU since 2002, and spent her recent sabbatical working on getting the program certified, which she said was not a sure thing. "First SMSU had to demonstrate there was a need for the program certification and then we had to justify that all the course work met the 154 objectives outlined by the POST Board.
"We've always had the program in place that will allow our students to go into law enforcement but the transition has not always been smooth," said Franson. "They would go to Alexandria, or Hibbing, or wherever for the 10-week skills course after completing their four-year degree, but in some instances, they had to take additional classes. This certification will enable them to transition right over and do the skills part of the training, making it an easier road for them."
Franson said the PPOE certification is important to students looking to get into law enforcement in Minnesota and having that certification at SMSU "puts us on the map for students as they begin their college search."
For more information about Justice Administration, call 507-537-6083.
Related Articles