SMSU to Host State Forensics Championship Event Third Time SMSU Has Hosted Statewide Event
Published Monday, February 09, 2015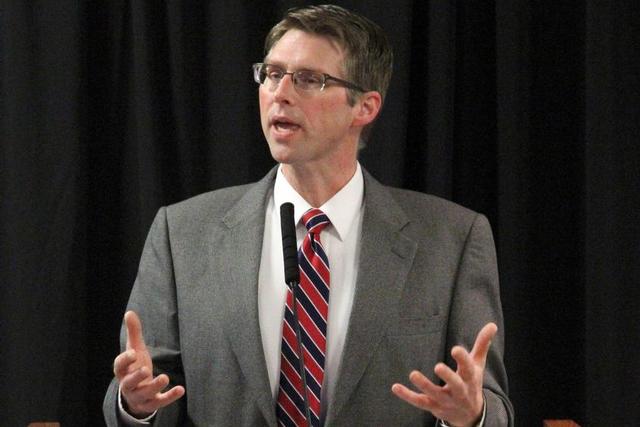 Mark Fokken
Southwest Minnesota State University will host the annual Minnesota Collegiate Forensics Association Championship Tournament on Saturday and Sunday, Feb. 21-22.
The event features public speaking, oral interpretation and debate competition and is open to all member colleges, universities and community colleges in Minnesota.
Approximately 200 forensic participants from 14 programs are expected to be on campus for the tournament, said Mark Fokken, SMSU director of forensics.
"SMSU has only hosted this event two other times. The first was in 1998, and then again in 2007. It's an honor to host the event and it's a large undertaking."
The tournament will begin at 8 a.m. on Feb. 21, and the finest speakers in the state will be heard and judged in SMSU classrooms. After preliminary and final rounds of competition during the weekend, awards will be presented at 6:30 p.m. Feb. 22 in CH 201.
The tournament is free and open to the public. Persons interested in observing should inquire at the tournament registration table in front of CH 201.
The SMSU forensics team is funded, in part, by the Student Activity Fee Allocation Committee. For more information, contact Fokken: mark.fokken@smsu.edu
Related Articles