Fink Returns to SMSU
Published Tuesday, February 10, 2015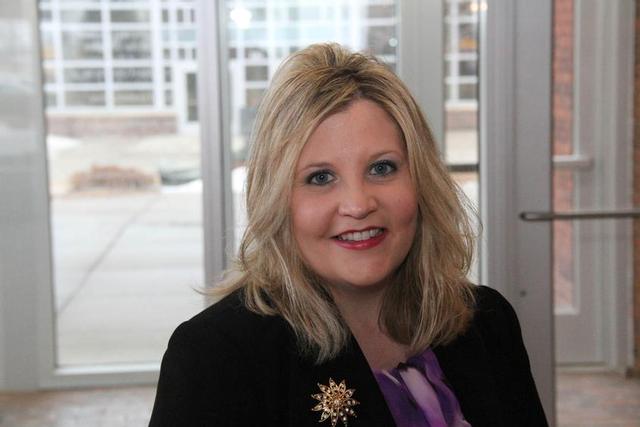 Tracy Fink
Tracy Fink has been named the Director of Marketing, Recruitment and Outreach for Agricultural Programs at Southwest Minnesota State University.
As director, Fink will promote and recruit for the new Agricultural Education degree being offered at SMSU, as well as the other four ag degrees at the university (Agriculture, Agronomy, Agribusiness Management, Ag Solutions).
Fink developed her interest in agriculture while growing up on the family farm near Lanesboro, Minn. She graduated from the University of Minnesota with a degree in animal and plant systems and earned a master's in counseling and human resource development from South Dakota State University. She is a past state FFA president, and a National 4H Congress winner in the dairy science division.
She returns to SMSU after working at the university from 1998-2004, first as a coordinator and recruiter for a joint ag degree collaboration between SMSU and the University of Minnesota, and, later, as an administrative assistant.
She previously held several positions at the Schwan Food Company, including national marketing manager, logistics project manager and supply chain projects manager for manufacturing.
"I feel like I am coming back home to agriculture," she said. "This is an ag community and an ag region and agriculture plays such a vital role in the lives of those in southwest Minnesota," she said. "Ag education is a new degree at SMSU, and there's a shortage, not only in the region and state, but nationwide, too. Our intent is to fulfill the needs for ag educators, locally and beyond."
Fink and her husband, Bernard, are the parents of three children: Thad, 13; Alex, 5; and Ryan, a newborn.
Agricultural education is being offered for the first time at SMSU, starting in spring semester 2015. It has received grants from the Minnesota Ag Education Leadership Council, CHS and the Southwest Initiative Foundation in support of the program's start-up.
Related Articles