Civil War Panel Presentation Rescheduled to March 16
Published Wednesday, March 04, 2015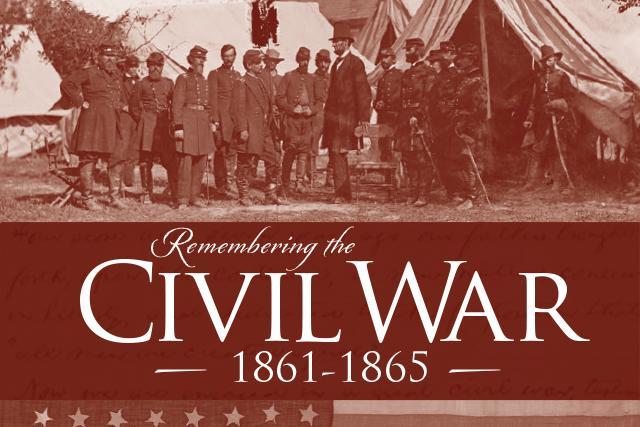 Civil War Commemoration Series Graphic © Communications and Marketing at SMSU
A panel presentation entitled "Remembering the Civil War" has been rescheduled for 7 p.m. on Monday, March 16 in Charter Hall 217 on the campus of Southwest Minnesota State University.
The event was originally scheduled for March 3 but was postponed due to the weather.
A trio of SMSU professors will present during the discussion, part of the university's series of events leading up to the Civil War sesquicentennial commemoration in 2015.
Presenters include:
Dr. Gerry Toland, "Reflections on the Enduring Themes of Conscience and Inclusiveness in Lincoln's Second Inaugural Address";
Dr. Jeff Kolnick, "On the Home Front: The Republican Domestic Agenda During the War";
Dr. Daniel Rieppel, "Walt Whitman's Civil War."
Remembering the Civil War has been an ongoing series of speakers and events presented by SMSU personnel since the fall of 2011. The March 3 panel will be the seventh in the series, which has covered military aspect of the war; Civil War prisons; medical conditions at that time; opposition to the war in the North; the role of religion in the war; the impact of photography; the struggles to come to terms with slavery and the response of the slaves themselves to the possibility of freedom; and the growth of Abraham Lincoln, especially on the issue of emancipation.
The series will convene once more in the fall of 2015 for a discussion of the country in the aftermath of the war and Lincoln's assassination.
The event is free and open to the public. It is sponsored by the SMSU History Program and the SMSU History Club.
For more information, contact: JeffKolnick@smsu.edu; 507-537-6224.
Related Articles