Exercise Science Degree to be Offered on Normandale Campus
Published Friday, April 10, 2015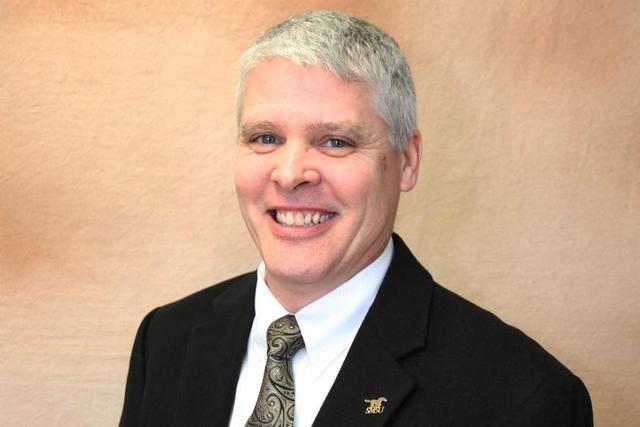 Brent Jeffers
The Exercise Science degree at Southwest Minnesota State University will be offered on the campus of Normandale Community College in Bloomington as part of a collaborate agreement between the two institutions.
"Students will be able to take Exercise Science courses, delivered by SMSU faculty, at Normandale," said Brent Jeffers, Associate Professor of Exercise Science, who began discussions with Normandale administrators and faculty in May, 2014.
"Students will have the option to enter our program as freshmen, or they may earn an Associate of Science degree in Exercise Science from Normandale and then have those credits transfer to our program as they pursue a four-year degree from SMSU," he said.
The degree program will begin in the fall of 2015.
The Exercise Science major at SMSU has two areas of study. Students may pursue, 1) an Allied Health Emphasis or, 2) a Corporate Wellness and Exercise Leadership focus. "The Allied Health track is primarily for those students who intend to pursue an advanced graduate degree in physical therapy, occupational therapy, chiropractic medicine, physician's assistant, cardiac rehab, etc." said Jeffers. "The Corporate Wellness track prepares students for careers in personal training, employee wellness, fitness specialist, collegiate coaching, strength and conditioning, or sports-specific training." At this time, the Corporate Wellness and Exercise Leadership Emphasis will be offered on the Normandale campus.
Exercise Science is a growing major at SMSU following its creation five years ago. There are currently 160 majors. "It's a growing area of study on our campus and at other institutions across the country," said Dr. Jan Loft, interim Vice President for Academic Affairs at SMSU. "Currently, in the Twin Cities, there are no Minnesota State Colleges and Universities institutions offering a Bachelor's degree in Exercise Science. We have a quality, affordable Exercise Science program and collaborating with Normandale will make it accessible to students in the Twin Cities area."
"The Twin Cities area has a large health industry, and a high population density," said Jeffers. "This is an opportunity to help meet the educational needs in the metro area while growing enrollment in our program and for the university."
Students who pursue the Exercise Science degree will need 15 credits of business courses, said Loft, and those will be delivered by Metro State University, on the Normandale campus. "If they would like an online option, those business courses are available through SMSU also," she said.
"Normandale has been wonderful to work with" said Jeffers. "We have done a lot of work and research regarding this new initiative and know it is going to benefit the students in the Twin Cities metro area. This will provide a viable option when it comes to pursuing an Exercise Science degree."
Related Articles