Dave Werpy '79 is Commencement Speaker
Published
Thursday, April 16, 2015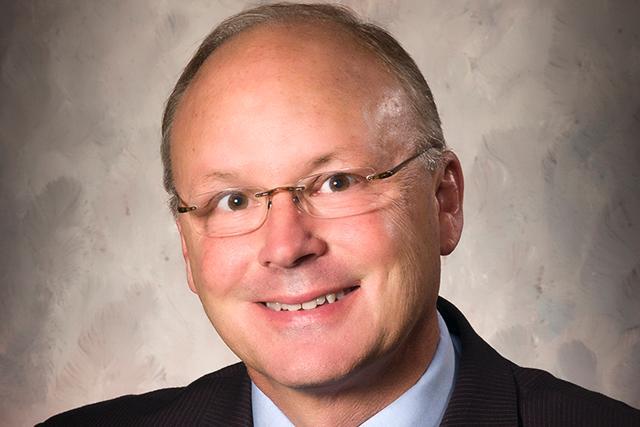 Dave Werpy, Vice President and General Auditor for 3M Corporate Auditing
Dave Werpy, Vice President and General Auditor for 3M Corporate Auditing, will be the keynote speaker for the Class of 2015 at commencement exercises May 9 at Southwest Minnesota State University.
Werpy is a 1979 alumnus with a degree in accounting. Werpy heads 3M's global internal audit group, which is staffed out of 15 countries around the world. "We audit a variety of financial, compliance and operational matters," he said. "It's a broad focus that encompasses business and financial issues."
Werpy grew up in Marshall, and it was while helping his father, Galen, in the Super Valu bakery that he learned a lot about the value of hard work. "To this day, I'm up at 4 a.m., and at my desk at 6 a.m.," he said.

Werpy comes from a family of SMSU grads. His brother, Todd, and two sisters — Pam (Miller) and the late Sue (Bruss) — all graduated from SMSU. Werpy graduated on a Saturday, began work at 3M the following Tuesday, and married his wife Melissa (Johnson, a Marshall native) six weeks later. He's been with 3M, and Melissa, ever since.

He's held numerous positions with 3M over the years, including audit manager for Europe and Asia Pacific, staff controller for the U.S. and later Europe, finance director for 3M's French subsidiary and finance director for the Asia Pacific area. He has held his current position since 2005.

All three of his children — Seth, Jonas and Andrea Walstrom — graduated from international high schools in Europe, and he's appreciative of the opportunity to have worked overseas. "Traveling extensively or living in another country changes your life and your perspective forever," he said. "Our entire family has benefited tremendously from the experience. It doesn't take long to realize that people across the globe are far more similar than different in ways that are most important to all of us."

Werpy hopes to share a few insights on how the quest for new experiences can itself have a positive impact on careers, and life in general, as part of his commencement address to the 2015 graduates during the 10 a.m. commencement on May 9.