Dr. Michael Rich is Cowan Award Winner Marketing Professor Has Been at SMSU 14 Years
Published Thursday, April 23, 2015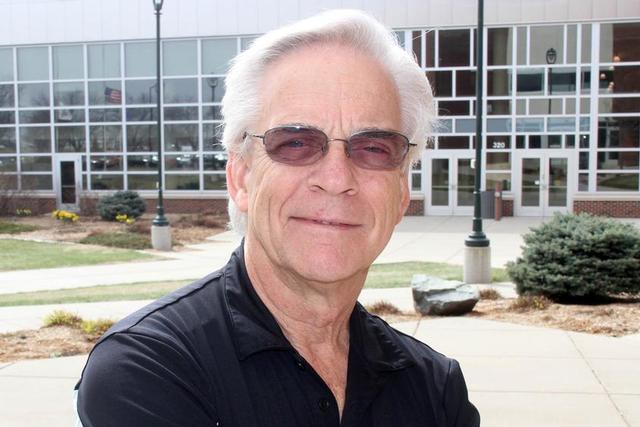 Dr. Michael Rich
Dr. Michael Rich, Professor of Marketing, is the 2015 recipient of the Cathy Cowan Award at Southwest Minnesota State University.
The award goes to a faculty or staff member who has made great contributions to SMSU and the region. It is named in honor of Catharine Cowan, the popular SMSU Psychology professor who died in an auto accident on Dec. 22, 2001.
Rich will be honored during commencement exercises May 9 with the presentation of a medal by SMSU President Dr. Connie J. Gores.
A Ventura, Calif., native, he is in his 14th year at SMSU, and his 25th year in higher education.
And had he not been giving a presentation at a Rotary Club meeting in La Crosse, Wis., on one particular day, he would not have been asked by a UW-La Crosse dean to teach a class. That led to two classes, which led to more, and was the start of yet another career.
Rich started the Southwest Marketing Advisory Center (SMAC), a stand-alone business that is totally self-financed and which gives SMSU students real-world experience in marketing. Many of the SMAC's projects are performed for the regional Small Business Development Center located on campus. The SMAC has employed 130 students and has had a payroll over $750,000 since its inception. It has been hired for 450 projects, including contracts won through competitive bidding from the State of Minnesota. SMAC has had gross revenues of $1.2 million since its inception. SMAC will have awarded $100,000 in scholarships to SMSU students by the end of this academic year.
"The Center was started to give our students real marketing experiences, with real clients. They solve the problems, carry out the work and get a sense of satisfaction when it's done. We have employers seeking our marketing students out," said Rich.
Before higher education, he had several careers, including being a deputy sheriff, a television newscaster, a radio announcer and a marketing vice president of a telecommunications company.
He received his undergraduate degree in finance from Utah State in 1962, earned his MBA with a marketing emphasis from Kent State University in 1985, and his Ph.D. in marketing from the University of Pittsburgh in 1996.
Rich is busy in the community. He helped start the Sunrise Rotary Club and is a past president; is on the Avera-Marshall Medical Center Board of Directors and was chairperson when the city sold the hospital to Avera; and is president of the Southwest Center for Independent Living. He has twice been a Bishop in the Church of Jesus Christ of Latter Day Saints, and is currently serving on the High Council for the Sioux Falls, S.D. Stake (similar to a diocese).
Rich was married to his first wife, Ruth Prescott, for 25 years before she died from Lupus in 1985. He has been married to Arlene Barker for 28 years. His two families consist of five children ranging in age from 54 to 16: Dean, Vicki, Christi, Michelle and Matthew. They have 17 grandchildren and 5 great-grandchildren.
"I'm deeply honored by this award," he said. "There are a lot of very capable and dedicated people on our campus. My main focus has always been on the students. They are the reason I am still teaching. I feel that the real difference we make with our lives is on a one-to-one basis."
Cowan Award winners have included:
2003: Dr. Gerald Toland, Professor of Economics/Agribusiness
2004: Dr. Mary Hickerson, Professor of English
2005: Dr. Betsy Desy, Professor of Biology
2006: Marilyn Leach, Director of Academic and Diversity Resources
2007: Sandy Nelson, Coordinator of International Student Services
2008: Daniel Snobl, Director of Physical Medicine
2009: Dr. Jan Loft, Professor of Speech Communication
2010: Dr. Emily Deaver, Professor, Environmental Science
2011: Dr. Daniel Kaiser, Professor of Computer Science
2012: Dr. Sharon Kabes, Professor of Education
2013: Brent Jeffers, Associate Professor of Exercise Science
2014: Dr. James Zarzana, Professor of English
2015: Dr. Michael Rich, Professor of Marketing
Related Articles