Homecoming 2015 Theme Revealed
Published
Friday, May 01, 2015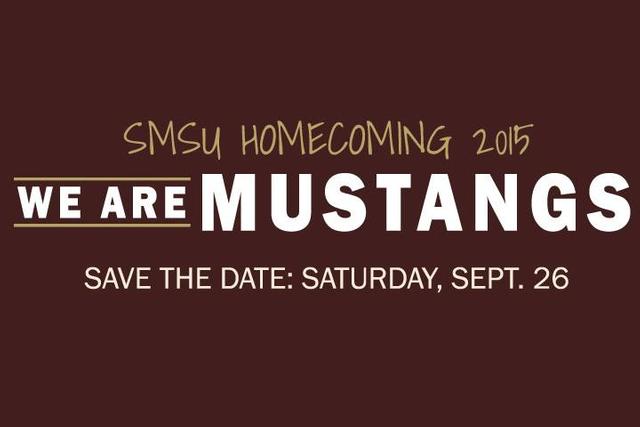 Homecoming Theme Reveal Graphic
The theme for Homecoming 2015 is "We Are Mustangs." Homecoming Week is scheduled for Monday, September 21 through Sunday, September 27 with the annual parade and football game held on Saturday, September 26, 2015. Event planning is underway. Check the schedule online at: 
www.SMSU.edu/homecoming
. Save the date and come home for "We Are Mustangs" at SMSU this fall.