Chinese Contingent Visits SMSU
Published Thursday, July 16, 2015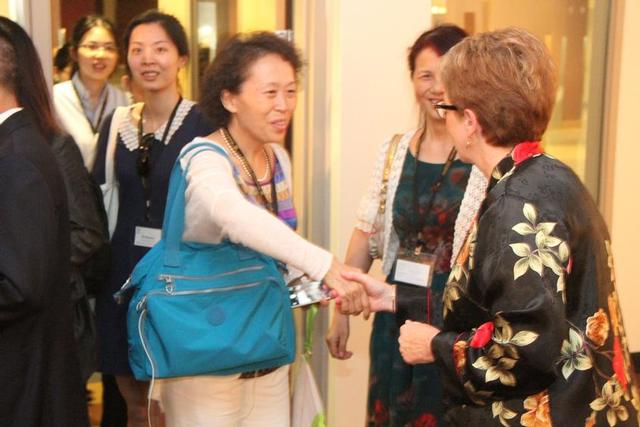 Twenty-six Chinese educators visited SMSU
Twenty-six Chinese educators visited Southwest Minnesota State University on July 15 to learn about the university's academic offerings in anticipation of possible academic collaborations in the future.
The educators — faculty and administrators from predominantly two-year institutions in China — are taking part in the U.S.  Government's PathPro Project, which sprang from the fourth round of the U.S.-China Consultation on People-to-People Exchange, co-chaired by Secretary of State John Kerry and Chinese Vice Premier Liu Yan-Dong in 2013. The project's goal is to build a sustainable platform for cooperation between Chinese higher vocational colleges and U.S. Colleges and Universities.
"They are looking at several academic areas," said Raphael Onyeaghala, Dean of the College of Business, Education, Graduate and Professional Studies at SMSU.
Those areas include:
Culinary Arts and Hospitality Management
Computer Science and Information Technology
Management and Supply Chain Management
Accounting
Finance
Marketing
SMSU faculty gave short presentations to the group about each of those academic areas. A tour of campus followed, along with dinner.
SMSU President Dr. Connie J. Gores talked to the delegation about SMSU's academic excellent and distinctiveness, its growing number of partnerships and collaborations, and its commitment to being a globally diverse and inclusive campus.
"We know each other here. We're a safe campus, and Marshall is a safe community," she said.
The Chinese delegation is visiting several Minnesota State Colleges and Universities campuses during its travels, as well as some institutions in Ohio.
Related Articles