Steve Sik is Interim Veterans Resources Coordinator
Published Wednesday, July 29, 2015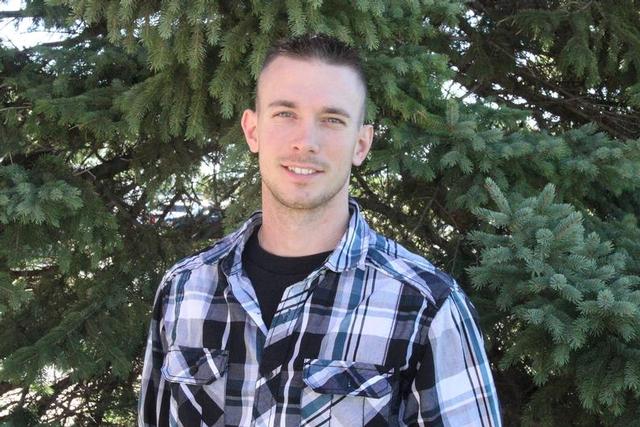 Steve Sik
Steve Sik will serve as the interim Veterans Resource Coordinator at Southwest Minnesota State University.
Sik is a Marshall native and has worked in the Veterans Resource Center at SMSU the past two years. He is an Exercise Science major. He is taking over the duties of Justin Guggisberg, who has been deployed overseas for a year.
Sik serves SMSU and the five campuses of Minnesota West Community and Technical College as the southwest Minnesota regional coordinator.
"We have approximately 120 veterans and their families we serve at SMSU, and over 200 between the two institutions," he said.
Sik is a National Guard member who has had two tours of duty, to Kuwait/Iraq and Afghanistan. He knows first-hand how important the Center is on campus.
"The Veterans Resource Center's purpose is to serve veterans. We get a lot of questions about benefits, so we communicate with them to make sure they receive those benefits. But that's just one skin of the onion. The Center also helps teach veterans how to reintegrate to civilian and college life."
The space for the Veterans Resource Center was doubled two years ago, and now consists of a Veterans Assistance Office and a peer-to-peer space. "The peer-to-peer space is especially important to our veterans," he said. "Veterans have unique experiences, and it's a place where they can go and talk to other veterans with similar experiences. Reintegrating to civilian and college life is difficult, and that space in invaluable for what we're trying to do to assist our veterans."
Sik said he selected Exercise Science as a major "because I have a deep interest in how the human body moves and works."
Sik and his wife, Natasha, live in Cottonwood. They have two children, Bentley, 5, and Sage, one month. He is taking a semester off of school because of the added responsibilities serving as coordinator, and of fatherhood.
SMSU has been named a Military Friendly School the past two years, and last year was named a Yellow Ribbon Business.
"SMSU has a reputation for really helping our veterans in any way possible," said Sik. "I have seen firsthand what the Veterans Resource Center does, and how helpful the Veterans Resource Coordinator can be. I look forward to assisting our veterans as they return to college."
Related Articles