Watson an Advocate of Midwest and South
Published Monday, September 14, 2015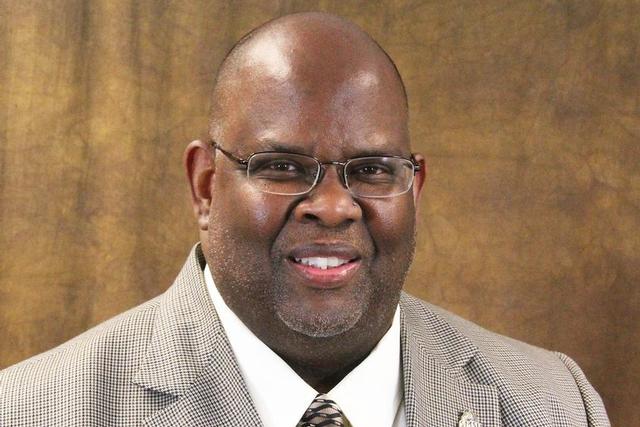 Provost Dr. Dwight Watson
New SMSU Provost Dr. Dwight Watson grew up in segregated elementary schools in South Carolina. "And that was in the 1970s. Brown v Board of Education (in which the Supreme Court ruled "separate but equal" public schools for blacks and whites were unconstitutional) was in 1954.  This was 20-some years later, and there was still segregation," he said.
Watson traveled back to his hometown of Sumter, S.C., recently, where he was one of the featured speakers at his 35th class reunion. His class at Sumter High had 735 students, and his class rank was 17th. "I wasn't involved with sports. I studied," he said with a smile.
Watson began his distinguished career as a teacher in his hometown, first at the junior high school level, then elementary school. He's had over 30 years of experience in education, and of that, 18 have been in the Midwest. He knows the South. And the Midwest.
"When I was a middle school student in Sumter, they were just starting to integrate," he said. "There was one high school, and it was integrated."
His large class "was one of the largest integrated programs in South Carolina by the time I graduated in 1980." he said.
During his talk, Watson reflected on segregation, and how his classmates were pioneers in many ways. "Our class moved from segregation to integration. We were a large class, and we had to find commonality. We all came from different neighborhoods, different walks of life, but we were also students being given an opportunity, and we were all Gamecocks (the high school mascot).
"My navigation through segregation enabled me to do the work I do today. Sometimes I am the only African-American person (in a social/job situation), but I am comfortable with that through my experiences, I learn how to adapt, adopt, and recalibrate."
Watson said that there might be a misrepresentation of the South to those in the North. "Being behind, being racist, sluggish," he said. "This has been amplified this year because they took down the (Confederate) flag. There are some common understandings that are associated with the removal of the flag in which we discuss history and heritage, traditions and legacy."
And while he considers himself an ambassador of the South, he also finds himself in the dual role of being an ambassador of the Midwest. He's lived in both places, and understands.
Those from the South, he said, might have preconceived notions about where he lives now. "Near the South Dakota border, the perception is it's isolated. I am something of a cross-cultural ambassador for (the Midwest), too," he said. "If I shape perceptions of Southerners, I also need to shape perceptions of Midwesterners about the South."
Diversity is a broad term, he feels, and can include "diversity of thought, of ideas, and people — race and ethnicity. But everyone coming from different backgrounds should still have the opportunity for transformational experiences. "
He talks about the importance of the job teachers have. "You are teaching other people's children, our nation's most precious resource," he said. One of his favorite quotes is from Lisa Delpit, author of "Other People's Children: Cultural Conflict in the Classroom: "We need to teach learners the functional, navigational skills so that they can have access to opportunity. That is the work of every teacher and professor," he said.
Watson, who began his duties on July 1, came to SMSU from the University of Northern Iowa; there he was Dean of the College of Education.  Prior to that he spent four years at the University of Wisconsin-Eau Claire as Associate Dean of the Teacher Education program and department chair. He has past experience at Hamline University in St. Paul, where he was interim Director for the Center for Excellence in Urban Teaching, and chair of the Department of Education.
He started in the classroom, and worked his way — progressively— up the ladder. "I am an experiential learner. I didn't want to skip any steps." So he taught in the classroom, learning "all the facets there before I moved to all the facets of administration. I've moved from department chair to director to assistant dean to dean and now to provost.  I always try to situate myself in the best place, at the best time, with the best people.  I am humbled and honored to be the Provost and Vice President for Academic and Student Affairs at Southwest Minnesota State University and to call Marshall home. 
Related Articles