Mustang Days Oct. 15-16
Published Wednesday, September 30, 2015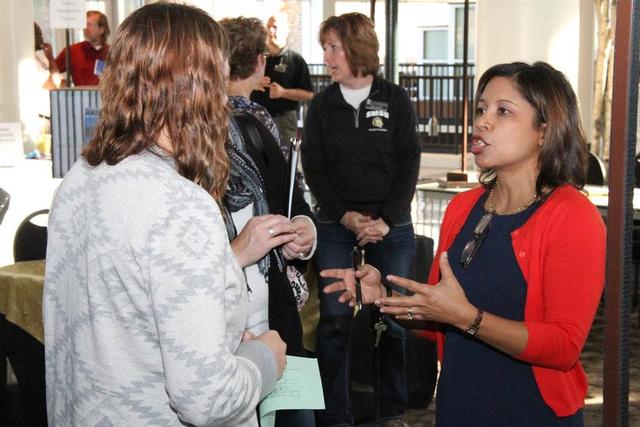 Mustang Days
The first major visit day of the academic year — Mustang Days — will be held on Thursday and Friday, Oct. 15 and 16 at Southwest Minnesota State University.
Mustang Days are held during MEA week and offer students an opportunity to tour the university, talk to professors in their academic areas of interest and discover what student services are available at the University.
"It's a broad look at all we offer," said Matt Suby, Assistant Director of Admission. "Professors in our various academic programs will be available for one-on-one talks, and students can learn more about our clubs and organizations," he said. "Parents often have different questions, perhaps about financial aid and housing."
Sub said that many Mustang Days visitors have been on campus before, "but many don't know there's so much more to our university. Many have come for a camp or an athletic event. Mustang Days gives them an opportunity to see more in depth the campus, and meet the people that make SMSU such a special place."
There are two programs each day — at 9 a.m. and 1 p.m. Each will include an admission presentation, an Academic and Student Services Fair, student/parent Q&A panels, a campus tour and a Q&A with the Admission staff.
Those attending may check in on the upper level of the Conference Center. Parking can be found in Lot A or B. There will be no ticketing those days.
To register online, go to: https://www.smsu.edu/admission/?id=9993, or call 800-642-0684.
Related Articles