Grant Will Named Director of Ag Marketing, Recruitment, Outreach
Published Thursday, October 08, 2015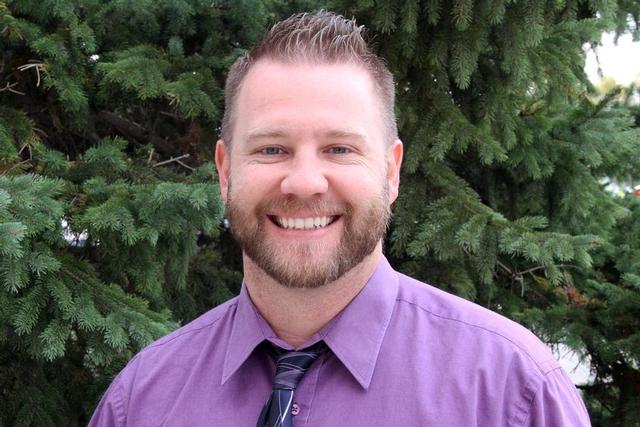 Grant Will
Grant Will has been named the Director of Marketing, Recruitment and Outreach for agricultural programs at Southwest Minnesota State University.
As director, Will will promote and recruit for the agriculture-related degrees being offered at SMSU.
Will grew up on a dairy farm near Underwood, Minn. He attended Ridgewater College for two years and transferred to SMSU, where he earned degrees in Sociology and Speech Communication: Radio-TV.
As the director of Marketing, Recruitment and Outreach, he'll recruit specifically for the six ag programs at SMSU: Agribusiness Management, Agriculture, Ag Solutions, Agronomy, Agricultural Education and Agricultural Communication and Leadership.
"We're in the heart of ag country here in southwest Minnesota, and there is a real demand for the students that come out of our programs," said Will. "There is a huge demand right now for agricultural education instructors. All of our students who graduate with an ag degree start out in well-paying jobs."
Will said SMSU has solid relationships with agribusinesses in the area. "SMSU students can participate in internships with these businesses, which often lead to full-time jobs," he said. "Internships are a critical component to our degrees, except for ag education, which has a student teaching component," he said. "Through these internships the students receive real-life experiences."
Prior to coming to SMSU, Will was the Lyon County 4-H program coordinator and before that, a social studies teacher and coach in the Lakeview school system in Cottonwood.
"I was interested in this position because I've always had a passion for agriculture," he said. "I enjoy working at a learning institution and I have a lot of friends and acquaintances at SMSU. I look forward to helping our agriculture programs expand."
He'll be attending the national FFA convention Oct. 28-31 in Louisville, Ky. "There will be 60,000 FFA members there," he said. "I can't wait to get down there and talk to them about the opportunities at SMSU."
Will is the father of two children, Hudson, 12, and Cooper, 9.
Related Articles