SMO Presents 'A Very English Affair' Oct. 25
Published Wednesday, October 21, 2015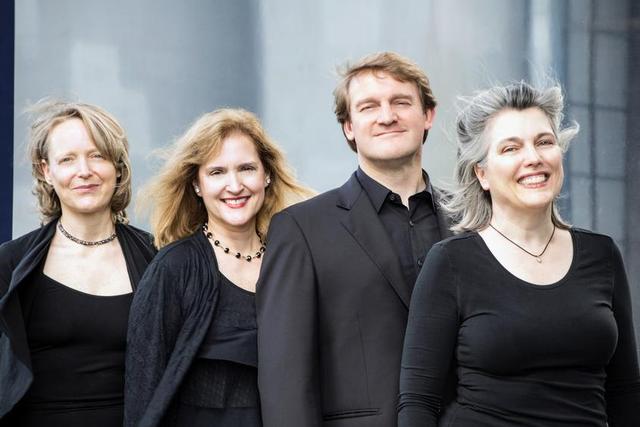 Artaria String Quartet © Provided by the Artaria String Quartet
The Southwest Minnesota Orchestra will present "A Very English Affair" at 4 p.m. on Sunday, Oct. 25 in the Schwan Community Center for the Performing Arts at Marshall High School.
"We've never done an all English music concert before," said Dr. Dan Rieppel, Southwest Minnesota Orchestra director.
There will be a special guest performance by the Artaria String Quartet during the performance.
"They have been together for 30 years and started out in Boston," said Rieppel. "They did a residency at Viturbo University in LaCrosse (Wis.) and relocated to the Midwest. They decided that the Twin Cities would be a good location for them, and they've been there for close to 15 years now," said Rieppel.
The concert will also feature the Meadowlark Quartet, SMSU's resident string quartet, now in its second year.
"We received a grant to bring in Artaria, and thought it would be a nice way to form a link between a very established quartet and our new string quartet. They are going to do a piece together, too," said Rieppel.
The SMSU Men's Glee Club, Bella Voce and SMSU Chorale, under the direction of Dr. Stephen Kingsbury, will appear together in the concert's final piece, said Rieppel. "It's called a Serenade to Music. It's just beautiful," said Rieppel.
This activity is funded in part by a grant from the Southwest Minnesota Arts Council (SMAC) through an appropriation by the Minnesota State Legislature with money from the state's general fund.
Related Articles