International Education Week Nov. 16-20 at SMSU
Published
Thursday, October 29, 2015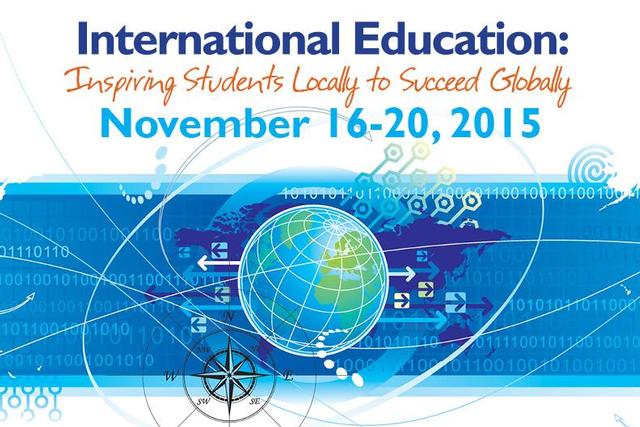 Visual Graphic for International Education Week
Several events are planned for International Education Week Nov. 16-20 at Southwest Minnesota State University.
SMSU has 180 international students representing 28 countries this semester.
Daily events include:
Monday, Nov. 16: An African food fundraiser will be held from 11 a.m.-2 p.m. in the PE/CH link. The menu will feature Somalia/Ethiopian Sambusa, with two meat options, ground turkey or ground beef.
Tuesday, Nov. 17: International movie night, "Invictus," 7-9:30 p.m., TV Lounge. The movie tells the inspiring story of how Nelson Mandela joined forces with the captain of South Africa's rugby team to help unite their country.
Wednesday, Nov. 18: Dr. Terence Parr, a physician for Avera Marshall,  will discuss his time in Santa Clotilde, Peru, last March, as part of a mission trip affiliated with Mission Doctors Association, from noon-1 p.m. in BA 102 on campus.
Thursday, Nov. 19: International Art Festival, 5:30-8:30 p.m., Conference Center, lower level. International art and culture will be highlighted at this event. Tickets are $3, and children under 4 are free. Tickets available in SC 237; no tickets sold at the door. Silent auction items can be viewed on the 19th and bidding ends at 9 p.m.
Friday, Nov. 20: The campus club "Bridge International" will teach dances from 9 p.m.-1 p.m. in the Conference Center, lower level. Food will be provided.
All events are open to the public.