Farm Outlook & Education Seminar March 9
Published Tuesday, February 16, 2016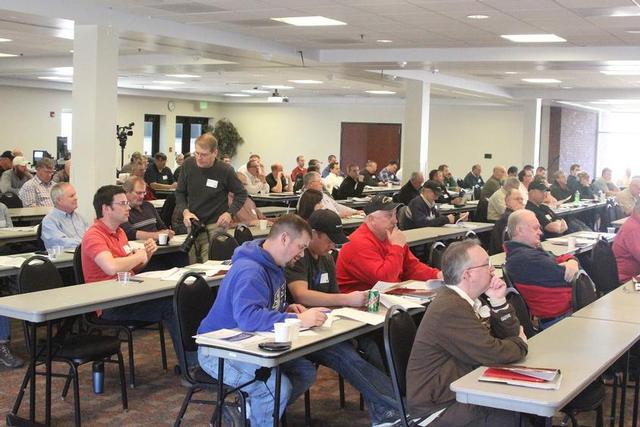 Farm Outlook and Education Seminar
The 32nd annual SMSU Farm Outlook & Education Seminar will be held on Wednesday, March 9 in the Conference Center Ballroom on campus.
The event runs from 9 a.m. until 4 p.m. The pre-registration deadline is March 4. The preferred method of registration is online at: www.SMSUFoundation.org/farmoutlook2016. You may also mail your registration form to: SMSU Foundation, 1501 State St., Marshall, MN, 56258.
Tickets are $100, or $150 for a married couple, which includes lunch. Proceeds provide scholarships for SMSU students in ag programs.
Patrick Westhoff will open the day with a session, "The Market Outlook: Have We Hit Bottom Yet?" at 9:15 a.m.
A commodities forum will be held at 12:30 p.m., featuring David Priessler, Executive Director, Minnesota Pork Board; Anna Boroff, Senior Public Policy Director, Minnesota Corn Growers; Tom Slunecka, CEO, Minnesota Soybean Growers; and Ashley Kohls, Executive Director, Minnesota State Cattlemen's Assn.
Michael Dove will round out the program with a 2:30 p.m. presentation, "Third Party Risk, Land Lease/Rental Negotiations, and Other Hot Topics in Ag Law."
Westhof is the director of the Food and Agricultural Policy Research Institute at the University of Missouri and a professor in the Department of Agricultural and Applied Economics.
Dove is an attorney with Gislason & Hunter, LLP, in New Ulm, Minnesota. Raised on the family farm near Appleton, he brings that same farm work ethic to his practice in New Ulm. He has extensive knowledge and expertise in the areas of debtor-creditor rights, bankruptcy, corporate and agricultural law and commercial litigation.
The event is sponsored by ADM, Bremer Bank, CHS, First Independent Bank, Granite Falls Bank, F&M Bank Minnesota, Marshall Radio, Midwest Ag Enterprises, Minnesota Corn Growers Association, MinnWest Bank, Ralco and United FCS.
Related Articles