Alumna Scholten is Director of Career Services
Published Monday, April 11, 2016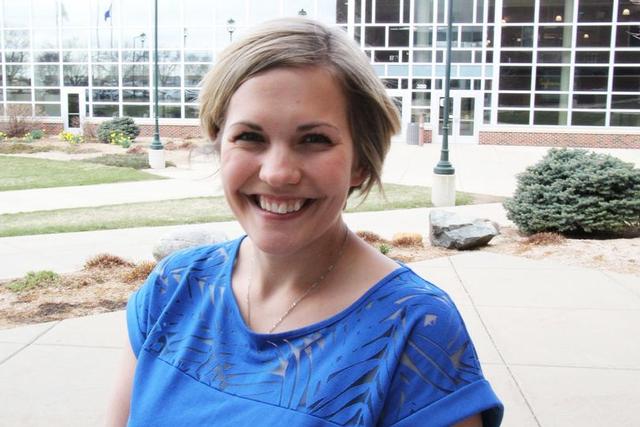 Melissa Scholten
Melissa (Wookey) Scholten has come full circle at SMSU — from student to staff member.
Scholten began her duties as the Director of Career Services on Monday, April 11. She is a 2007 alumna, with a degree in psychology. She went on to earn a master's in counseling psychology at Northwestern University in Evanston, Ill.
The Britton, S.D. native comes to SMSU from the University of Missouri-Kansas City, where she was manager of Career Services and, before that, coordinator of Undergraduate Career Advising.
"It's a great position and it's nice to get back to the Marshall area, and to take on more responsibility and continue my work in career services," said Scholten.
She begins her duties at SMSU at a time when the face of traditional jobs in the workforce is evolving. "It's changed a lot over the past 10 years," she said. "Traditional jobs are still available, but a lot of companies are offering project-based positions." Technology has changed the traditional job market, too, and "employers today have specific ideas about what they want."
She will stress to those looking for positions that networking continues to be an underutilized skill by college students today, and though the workforce is changing, it's still important to have a professional resume and an online presence. "And that can both hurt and help," she said. Scholten said professional networking sites such as LinkedIn are important, but that students also must be aware of what is on their other social networking sites, as many employers today look there when researching a candidate.
Scholten and her husband, Josh, a 2005 alumnus, met in the residence halls at SMSU when both were students. They have a son, Oliver, 1.
Related Articles