Jefferson Lee IV is SMSU Nominee for MnSCU Professional Excellence Award
Published Friday, April 15, 2016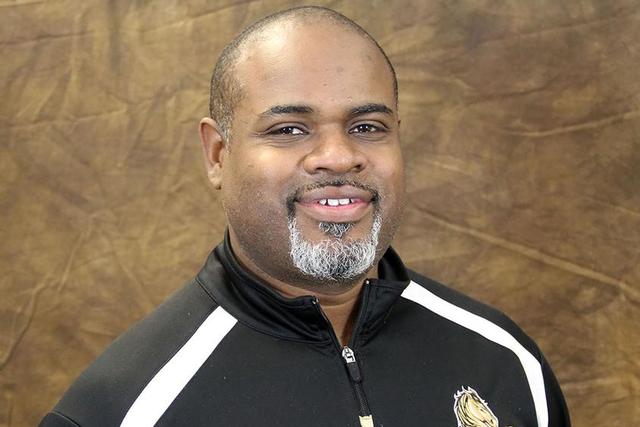 Jefferson Lee IV
Jefferson Lee IV has been selected as the Southwest Minnesota State University nominee for the Professional Excellence Award for Administrative Service Faculty.
Lee is the Director of the Offices of Diversity and Inclusion, and Access, Opportunity Success, and is the interim Chief Diversity Officer at SMSU, where he has worked for all but one year since graduating in 1996. He is a former director of TRIO student support services, as well.
The Minneapolis native graduated from Roosevelt High School and selected SMSU when math professor Dave Simpson came to is high school to help recruit. "The university was trying to diversify and I was one of seven to come to SMSU," he said.
He earned his undergraduate degree in Sociology and an MBA from SMSU, and a master's in Counseling and Resource Development with an emphasis in student affairs from South Dakota State. Except for one year when he worked in the Twin Cities, he has been at SMSU.
The award recognizes the key role that service faculty fulfill at the MnSCU system's universities in advising and counseling students; in the recruitment, retention and placement of students; in residential life programming, facilitation of student groups and student leadership; and other involvement in university and community activities. Each of the seven four-year institutions within the system may select one candidate.
Lee's commitment to students runs deep, and he strives for the success of every student whose life he touches. He has may roles on campus, including mentor, advisor, counselor, crisis manager and role model. He is the club advisor for the Black Student Union, Mentors for Success, African Student Association, United Global Leaders Yearning for Success, Club Latino and the Oyate Club. He also assists other clubs in organizing, increasing membership and developing programing.
Lee came up with the idea of a week-long series of events celebrating the legacy of Dr. Martin Luther King, Jr. this academic year. These events were for SMSU and greater Marshall communities, and brought together numerous groups both on campus and off. There were a number of informational activities throughout the week, with opportunities to discuss the Civil Rights movement and where the country is today, as well as service learning opportunities.
Lee is very active on campus and wants all students to succeed. He is often approached by students for advice, and always has time to answer questions.
He has seen diversity increase on campus, and is appreciative of an administration "that is committed to diversity. We have created programs to make us a more diverse and inclusive place," he said. "Our professors, especially in the social science and English areas, have embraced the idea of bringing culturally diverse speakers into the classroom."
And as a former student himself from a metro background, he understands the challenges faced by students of color at SMSU.
"For a lot of these students, it's not a natural feel or fit to become involved" he said. "Many come from an urban area and are out of their comfort zone, and likewise, the community can be out of its comfort zone, too. Marrying those differences has resulted in positive change for Marshall."
Lee and the other nominees will be honored at a MnSCU Board of Trustees "Celebrating Excellence" luncheon April 20 at the Intercontinental St. Paul Riverfront Hotel.
"It's really been a humbling process," Lee said of his nomination. "I've received letters of support from students and parents I've had the opportunity to work with over the years. That's reward enough for me."
Lee and his wife, Sarah, are the parents of three children: Jefferson V and Tyrese, Marshall High School sophomores, and Devon, and eighth grader.
Related Articles