Cleveland Helping Make the Region Healthier
Published Friday, April 15, 2016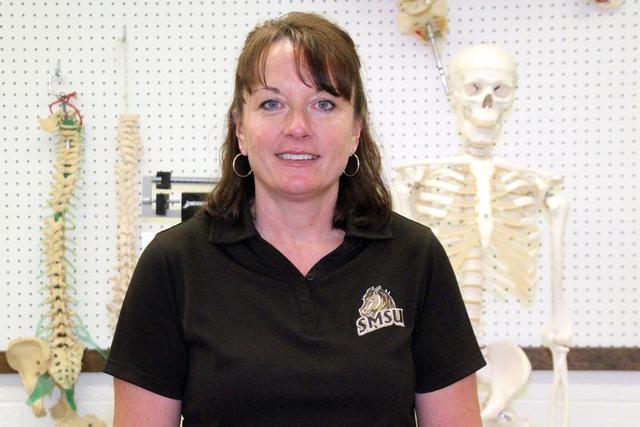 Kris Cleveland
Assistant Professor of Exercise Science Kris Cleveland is helping make Marshall and the region a healthier place.
Cleveland is part of a grassroots initiative called Healthy56258. The group's aim is to establish and sustain a culture of health and wellness. Its vision is to improve healthy eating and physical activity through strategically selected projects and programs.
Healthy 56258 has a active coalition that consists of a cross-section of community stakeholders who are passionate about creating positive changes toward achieving health in the community in which they live, work and play.
Cleveland has been a big part of the planning that has been going on in preparation for the launch of Healthy56258. A grant-funded executive director will be hired, and the work to make Marshall and the region a healthier place will begin.
"There's been a heightened awareness of wellness in the region in the last four to five years," said Cleveland. "There are a lot of non-profits in the region who provide services, but we feel people might not know where to go, specifically. Marshall56258 will be a clearinghouse of information."
Cleveland believes being proactive is the way to go when it comes to a healthier region. "The focus has been so much on the treatment of disease. It will be better if the focus is proactive and focus on disease prevention."
Cleveland said health statistics specific to southwest Minnesota show certain areas where improvement could be made. "We rank high in cardiovascular disease, for instance," she said.
"Education is where it has to start," she concluded.
SMSU will be the anchor institution for Healthy56258, and will provide office space and utilities, computer, telephone and wireless access. The Marshall Area YMCA will be the fiscal host.
"There's been a lot of planning involved with this and we're close to the launch," said Cleveland. "Everything is planned, we have a business plan, and we'll be hiring an executive director this summer."
Related Articles