Phil Dacey's Final Reading was at SMSU
Published Friday, July 15, 2016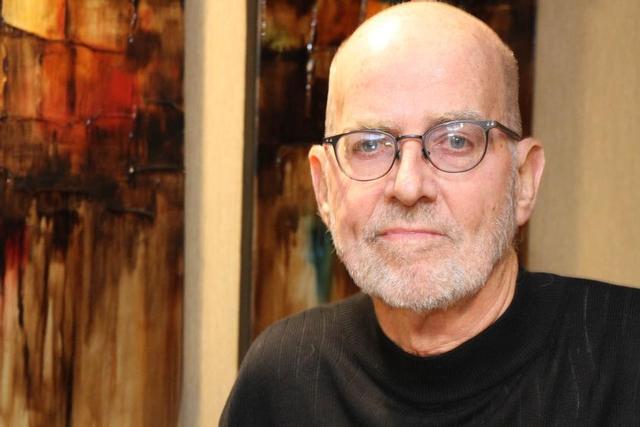 The late Phil Dacey
Former English Professor Phil Dacey, who taught at SMSU from 1970-2012, recently passed away at his home in Minneapolis July 7 at the age of 77 following a two-year battle with leukemia.
He authored 13 books of poetry and numerous chapbooks, and published hundreds of poems in journals and magazines. A St. Louis native, he came to SMSU in 1970, and directed the creative writing program and founded the first of the Marshall Festivals in 1986. After retiring, he lived eight years on Manhattan's Upper West Side before returning to Minnesota to live on Lake Calhoun with his longtime partner Alixa Doom.
He was a prolific writer of poetry, his most recent book being Church of the Adagio (Rain Mountain Press 2014).  He won a trio of Pushcart Prizes, and teamed with David Jauss to edit Strong Measures: Contemporary American Poetry in Traditional Forms, an influential anthology associated with the New Formalism movement. He was named one of the "outstanding poets" of the late 20th century by The Oxford Companion to United States History (2001).
In one of his final interviews before his death, he shared that he didn't even begin writing poetry until his 20s, after he dropped out of grad school at Stanford. "It was as if an angel came to me, tapped me on the shoulder and said 'Philip, you need some help. Sit down and write.'"
He is survived by his three children, Emmett, Austin and Fay, and Fay's daughters, Sorcha and Ingrid. He was comforted in his final months by the companionship of his partner Alixa, who was his caregiver in their home.
Per his wishes, there will be no immediate service or memorial, but the publication of a forthcoming book will serve as a gathering and forum for remembrance. He desired that any memorial donations be made in his name to The Nation magazine.
His last public reading was on Oct. 23, 2015, at the Marshall Festival '15: What Feeds Us event at SMSU.  His entertaining, enthralling reading can be viewed here: https://youtu.be/97fp21plRbY
Related Articles