Ag Bowl is Oct. 15 at SMSU
Published Monday, October 10, 2016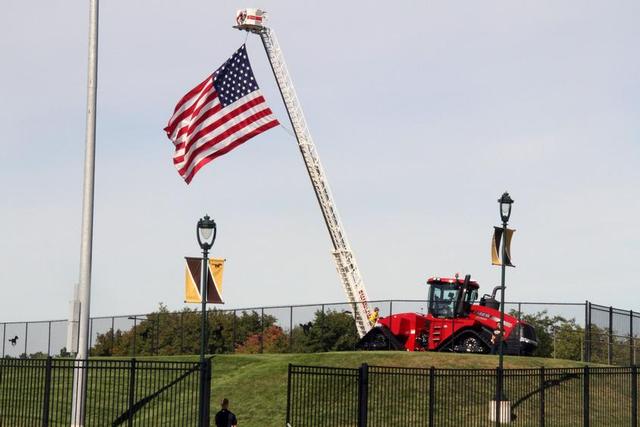 U.S. Flag
Something for everyone describes the 10th annual Ag Bowl, presented by Ralco Inc., which will be held Saturday, Oct. 15 on the campus of Southwest Minnesota State University.
Ag Bowl is a celebration of agriculture in Minnesota and features numerous events for both children and adults.
The sponsors of this year's Ag Bowl include Ralco, Titan Machinery, ADM, Channel Seed, HyVee, CHS, Minnesota Corn & Soybean Growers Association, Pepsi, Syngenta, Doll Distributing, Lockwood Motors, Lyon County Corn & Soybean Growers and their checkoffs, Midwest Ag Enterprises and Action Sports.
Activities for all ages begin at 3:30 p.m. and include a petting zoo, pony rides, tractor displays, hay rides, face painting, bull riding, inflatable games and fun booths to help children learn more about agriculture. The popular Kids Pedal Pull will also be held, with registration starting at 4:15 p.m. for those ages 4-11. The HyVee Food Zone returns and will serve food and beverages from 3:30-6 p.m.
The day concludes with SMSU taking on Wayne State in an NSIC football game at 6 p.m.
The Ag Bowl Scholarship Invite, presented by Ralco Nutrition, Inc. of Marshall, will be held on Feb. 19, 2017. This event is an FFA competition in which teams compete for SMSU scholarship dollars and chapter cash prizes.
Related Articles