Military Friendly Schools: SMSU Ranked 5th Nationally
Published Friday, December 09, 2016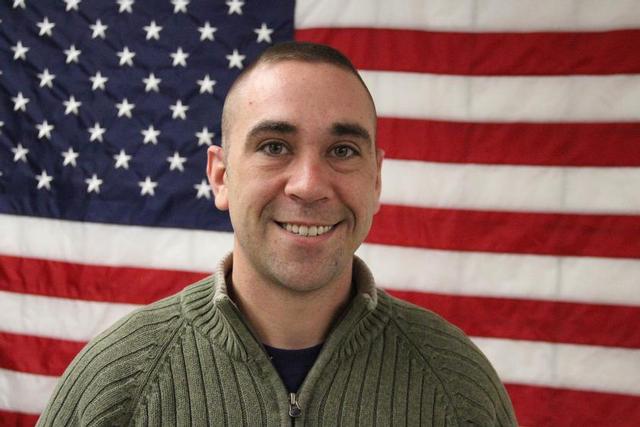 Justin Guggisberg
Southwest Minnesota State University has been ranked number five nationally of Military Friendly Schools with an enrollment of 10,000 or fewer students.
In November, SMSU was designated a Military Friendly School. This latest ranking — Top 10 Gold — puts SMSU among the finest institutions in the country in terms of educational opportunities and support services for veterans and their families.
Sponsored by Victory Media, the list recognizes schools in different categories, highlighting not only "Are you Military Friendly?" but "How Military Friendly are you?"
In the case of SMSU, that's very friendly.
In fact, SMSU is the only Minnesota institution to be honored in the top 10, and it is the only top 10 institution located in the Midwest.
"What wonderful news of our top-five ranking," said SMSU President Dr. Connie J. Gores. "Our military students and their families have unique needs when they return  to the classroom. We're happy to be recognized for the efforts that the entire university community puts forth on behalf of our veterans, active service personnel and their families. For a high quality education and a personal experience, SMSU is where you belong!"
This marks the third straight year the university has been honored as a Military Friendly School. This year, for the first time, Military Friendly has added special recognition categories, including Top 10 Gold, Gold Medal, Silver Medal and Bronze Medal designations.
Justin Guggisberg, Veterans Center coordinator at SMSU, said, "The Military Friendly award recognizes the efforts of the entire SMSU community. It speaks volumes about the continued resolve of SMSU to honor those who choose to serve our country and pursue goals for higher education. Being named number five in the nation shows the commitment of the university and we hope that veterans will consider SMSU because of the education and support services they will receive."
Military Friendly Schools was compiled through extensive research and a data-driven survey of more than 10,000 schools nationwide approved for VA tuition funding.
Victory Media is the premier media entity for military personnel transitioning into civilian life. The Military Friendly Schools website can be found at: www.militaryfriendly.com. 
Related Articles