Trio of New Faces in Office of Admission
Published Thursday, January 05, 2017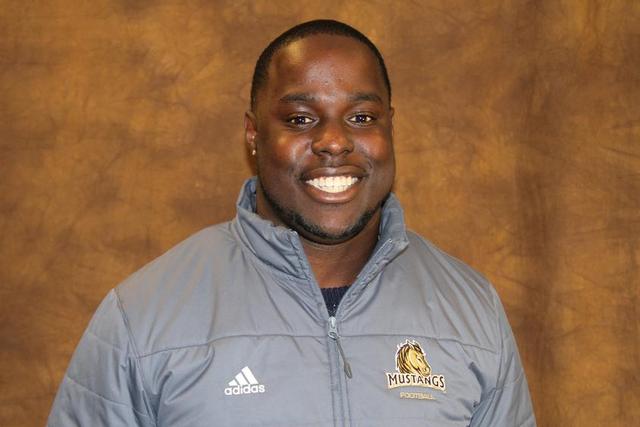 Davontay Stevens joins Katelyn Tamm and Emily Bruflat in the Office of Admission
A trio of new faces will greet potential students when spring semester 2017 begins.
Joining the Office of Admission are alumni Katelyn Tamm, 2013; Emily Bruflat, 2013; and Davontay Stevens, 2016.
Tamm graduated with a political science degree, management minor, and is an Albany, Minn., native. She received her master's in educational leadership from Minnesota State Moorhead, and had previously worked in the admissions office at the University of North Dakota.
Her recruiting area is primarily the Twin Cities.
Tamm, who is on the SMSU Alumni Board of Directors, said she wants to return to SMSU because of her undergraduate experiences. "It's an opportunity to share my story about what I experienced at SMSU with prospective students," she said.
Bruflat is a Clarkfield, Minn., native who earned a marketing degree from SMSU. Her recruiting area includes southwest Minnesota.
Bruflat transferred to SMSU from Ridgewater College in Willmar. Previously, she had worked as a recruiter at that two-year institution before joining the SMSU admissions team.
"I have had great experiences at SMSU, and transferred her from a two-year institution, so I have transfer knowledge that will help me a lot," she said. "I look forward to explaining to the students how they can better themselves — not so much sell them on SMSU, but telling them how their experiences here will better their lives."
Stevens graduated in 2016 and had started a graduate assistant position with the Mustang football team before accepting the counselor's position with the Office of Admission. He will cover central Minnesota and Iowa.
Stevens is a Jacksonville, Fla., native who was one of just seven Mustangs to earn first-team Division II Academic All-American honors his senior year. He led the NSIC in rushing as a senior, and was also an Academic All-NSIC selection.
He's anxious to begin his recruiting duties for SMSU. "As an alumnus, I can relate to the student experience at SMSU," he said. "I enjoyed my experiences here, and I look forward to helping others enjoy the types of experiences that are so unique at SMSU. I want to help young adults fulfill their potential."
Related Articles