Farm Outlook & Education Seminar at SMSU Feb. 15
Published Monday, January 23, 2017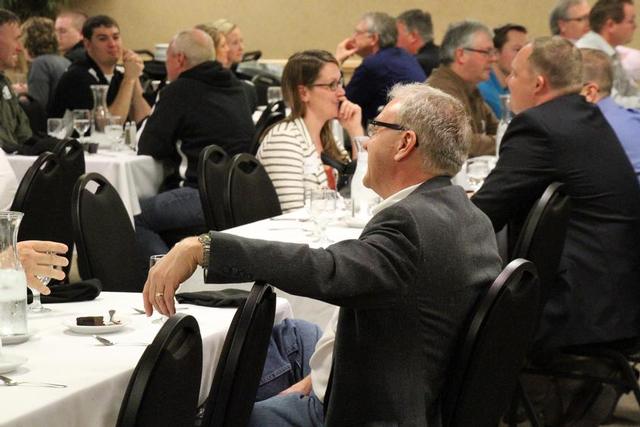 Farm Outlook and Education Seminar
Four speakers with broad ag-related backgrounds will highlight the 33rd annual Farm Outlook & Education Seminar, set for Wednesday, Feb. 15, 2017 at Southwest Minnesota State University.
The event features ag experts talking about topics that relate to current agriculture markets, farm estate planning and consumer trends in agriculture.
Registration begins at 8 a.m., with a welcome and introductions at 9 a.m. Tickets are $100 per person, or $150 for a couple, which includes lunch. The seminar will be held in the Conference Center Ballroom.
Pre-registration deadline is Feb. 10. The preferred method of registration is online: SMSUFoundation.org/farmoutlook2017. Registration can also be mailed to: SMSU Foundation, 1501 State St., Marshall, MN, 56258.
Speakers include:
Jim Emter: CEO of Van Ahn and Company, Inc. in Alexandria, Minn. The firm assists producers with risk management techniques. Their goal is to assist commercial operators, producers and end-users to establish sound, detailed marketing plans.
Reed H. Glawe: An attorney with Gislason & Hunter in New Ulm, Minn. He is a rural Iowa native with a growing commercial practice focusing on the areas of corporate, agricultural and real estate law. He also works with clients in the area of estate planning.
Michael Ziebell: A familiar name in the region, he is general manager for Ralco Aquaculture. He takes a highly strategic approach to providing a turnkey solution to change the rules of shrimp production, utilizing his extensive experience in the food industry with the Schwan Food Company to develop optimal solutions and hands-on implementation to produce safe and healthy shrimp for a growing world.
Kaitlin M. Pals: An attorney with Gislason & Hunter in New Ulm, Minn. She is an Iowa native who became an attorney so she could use her strong work ethic, analytical skills and writing ability to help clients resolve problems and create plans to achieve their goals.
The Farm Outlook & Education Seminar is supported by sustaining affiliates: ADM, Bremer Bank, First Independent Bank, Granite Falls Bank, F&M Bank Minnesota, Midwest Ag Enterprises, Minnesota Corn Growers Association, Minnwest Bank, Ralco, and United FCS.
For further information, call 507-537-6266.
Related Articles