Jakob Hicks Finishes in Top 16 at Farm Bureau National Competition
Published Thursday, February 23, 2017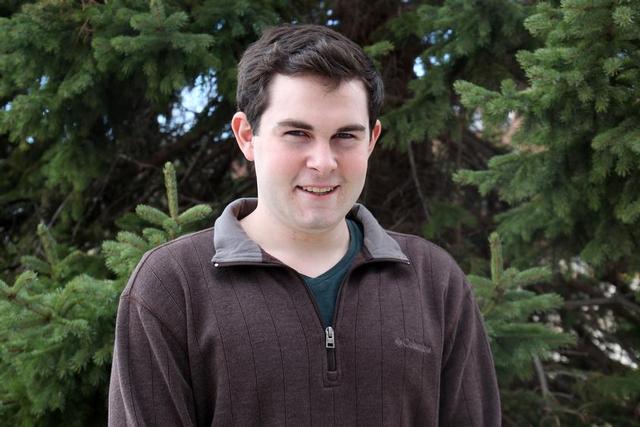 Photo of Jakob Hicks
Jakob Hicks, a junior agronomy major at SMSU, recently finished in the top 16 at the National Collegiate Discussion Meet at the American Farm Bureau Federation's FUSION Conference in Pittsburgh, Penn.
Jakob is the son of Brian and Michelle Hicks. He grew up on a farm near Milroy, Minn., where his family raises corn, soybeans and hay. Hicks was involved with the farm from a young age and continues to help with farm work on weekends.
Hicks placed second at the district meet held at SMSU last fall, which got him to the state level, the Minnesota Young Farmers and Ranchers Collegiate Discussion Meet, where he took first place last November. That finish earned him an expense-paid trip to Pittsburgh for the national meet, held Feb. 10-13, 2017.
Farm Bureau Federation Collegiate Discussion Meets have groups of four students simulating a committee meeting where they discuss pre-arranged topics. The participants are judged on basic knowledge of critical farm issues as well as a cooperative attitude, courteousness, and respect for others during the discussion.
Some of the current topics Hicks discussed at the competition included agricultural tax policies, immigration, sustainable use of natural resources, and ways to protect farm data from being mismanaged.
"I was able to research and prepare a game plan of what I wanted to talk about before the competition," he said. "I listened to podcasts from experts in those fields and looked up lots of statistics. I also got in contact with several lobbyists at the Minnesota State Capitol."
The national competition included 52 students who participated in two rounds of round-robin competition. The scores were then tabulated and the top 16 students went on to compete again. The top student from each group of four in the "Sweet 16" went on to the "Final Four."
The opportunity to attend the Pittsburgh competition gave Hicks a national perspective. "The issues we face in southwest Minnesota are very different from the issues in South Carolina, for example. I was able to hear diverse perspectives and expand my horizons," he said.
Farm Bureau competitions aren't the only thing keeping Hicks busy. He is involved with the SMSU Ag Club and serves as secretary of the Accounting Club. Hicks is part of the Postsecondary Agricultural Student Organization as well, where he is running for state office as vice president.
Location was a big factor in Hicks' decision to attend SMSU, and academic scholarships helped make it affordable. "SMSU was an economical choice, and the faculty are accessible. I'm able to go meet with them and build good relationships. Lee French has taken me under his wing and allowed me to get my hands dirty, to get involved in research. It's helped me prepare for grad school. The faculty are very considerate and they want to see students thrive."
Hicks was homeschooled and started taking PSEO classes at SMSU as a high school junior. He will graduate college in a total of three years.
"It has been a positive experience for me," he said. "Graduating from college at a young age opens a lot of opportunities." Hicks hopes to attend the University of Minnesota after graduation to pursue plant pathology and research corn pests.
Related Articles