Brittany Krull Earns Professional Excellence in Service Nomination
Published Wednesday, May 10, 2017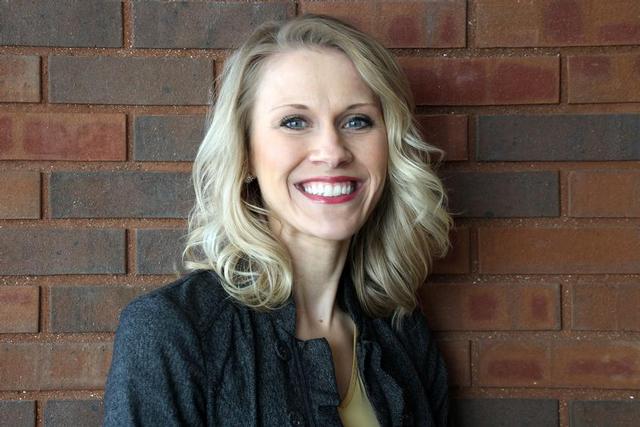 Brittany Krull
Brittany Krull, Assistant Director of Student Success at Southwest Minnesota State University, has been recently honored as the SMSU nominee for the Minnesota State Colleges and Universities Board of Trustees Professional Excellence in Service Award.
"To be nominated for professional excellence and outstanding service is humbling," Brittany said. "Across the system and especially at SMSU, there are many deserving individuals who commit to these standards every day, even going above and beyond."
The award recognizes the key role that service faculty fulfill at Minnesota State's universities in advising and counseling students; in the recruitment, retention and placement of students; in residential life programming, facilitation of student groups and student leadership; and other involvement in university and community activities. Each of the seven four-year institutions within the system may select one candidate.
Brittany is a Wood Lake, Minn. native and an SMSU alumna. She graduated in 2004 with a bachelor's degree in art with a graphic design emphasis and a minor in marketing, and in 2009 with a master's degree in education with a teaching, learning and leadership emphasis. Brittany has been employed at SMSU for over 12 years. She was an admission counselor for seven years before moving to the Office of Student Success.
As the Assistant Director of Student Success, Brittany played a key role in the development of the Office of Retention (later renamed Office of Student Success), which focuses on student success and retention initiatives. She also worked to establish a campus-wide early alert warning system to identify students who may be at-risk of success.
Along with the Early Alert Intervention Team, Brittany frequently conducts student intervention meetings to help students achieve better grades, address attendance concerns and assist with personal development.
She has developed two new programs at SMSU that have since become annual traditions. Mustang Success Night is held every fall semester for new students to learn about available support services at SMSU, and Finish Strong Week is held the last week of classes every spring semester to assist students with relieving stress, preparing for finals, and celebrating the end of the academic year. Brittany also implemented an exit procedure to better understand the reasons some students transfer, so that SMSU can better meet the needs of all students in the future.
Outside of these responsibilities, Brittany contacts new students every semester to see how they are acclimating, handles email communications to students and parents/guardians, collaborates with Health Services to promote the Student Health 101 publication, and educates/connects students with available support services at SMSU. She also serves on a numerous campus and community committees, workgroups and organizations.
"We do it because of our students and the passion within us to see them succeed. I feel honored to have the opportunity to give back, just as so many did for me years ago," Brittany said.
She was honored with the other nominees at the board's Celebrating Excellence luncheon April 19.
Brittany and her husband, David, reside in Marshall with their six-year-old daughter, Bentley.
Related Articles