SMSU Grad Contributes to New Girls Sports Team at Marshall High School
Published
Wednesday, October 04, 2017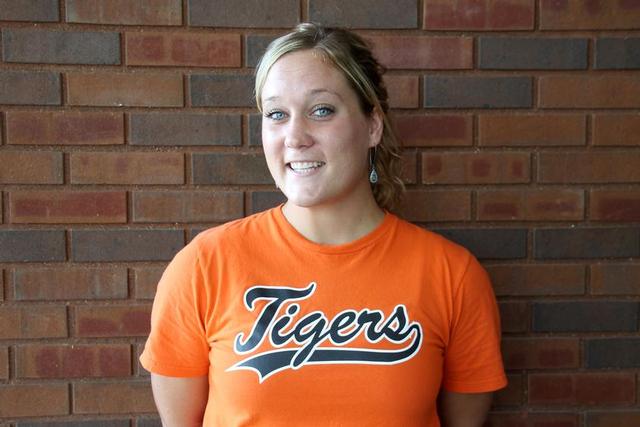 Shayna Smith
After playing collegiate soccer as a Mustang, Shayna Smith, a 2015 alumna, is the assistant coach for the newly-organized Marshall High School girls soccer team.
The effort to offer a varsity level girls soccer program has been in development at MHS for years, she said. Previously, the number of girls participating at youth soccer levels was too low to sustain a high school team, and the Southwest Conference didn't have any other girls' soccer teams to compete with Marshall.
According to MHS Athletic Director Bruce Remme, the process to build a varsity girls team was able to move forward when the Southwest Conference joined the Big South Conference. "Now we can build a schedule with other established teams such as Waseca, St. Peter and New Ulm," Smith said. "The number of girls participating at the youth level in Marshall continues to grow, and students are interested in competing past seventh grade."
The team is playing a junior varsity schedule this year, with plans to move up to varsity for the 2018-19 season.
As a young team with limited numbers, the girls have had to pull together in order to compete at a higher level. "They are adjusting wonderfully," Smith said.
One of the team's recent highlights was a 2-1 win over Fairmont, a team that challenged them during summer league play. Smith has been pleased with their efforts, saying "the girls have come a long way this year, both physically and mentally."
Smith has been playing soccer since age four. She started with club leagues for the city of Ramsey, Minn., and later played for Anoka High School and the Twin Cities Fire Soccer Club. Twin Cities Fire offered her the opportunity to play advanced soccer against top teams around the Midwest, along with traveling to high-level tournaments in various states. "They expose their players to collegiate opportunities, and that is how I was recruited to SMSU," she said.
An Anoka, Minn., native, Smith hoped to play soccer at a small Division II school, preferably one with a strong education department. The family aspect of SMSU athletics was attractive to Smith, especially as she transitioned to college. Her teammates and coaches pushed for success both on and off the field.
She completed her Elementary and Special Education degrees in the spring of 2016, and is now a high school special education teacher at MHS, along with her coaching duties.
"I want to make a difference in children's lives and help guide them to make the right choices in life," she said. "Also, I am very social person and I love how no two days are the same."
"I love that soccer requires the perfect combination of individual and team effort. It creates a healthy lifestyle. Not only do players have to be fit, the game requires strategy and creativity." Smith continues to kick around a soccer ball with her twin sister, Sonya —another former SMSU soccer player — and friends.
After growing up in the Cities, the smaller town lifestyle in Marshall has been a nice transition for Smith, and she plans to stay in the area. "I hope to develop a notable girls soccer program. I feel beyond privileged to be part of the foundation of a new program — I am very happy I can share my experiences with younger athletes," Smith says.